In just a month, what started as a media onslaught has calmed to just the occasional blurb.

A loss heard around the world. Leelah Alcorn's death sparked an emotional worldwide debate across social media.
After her death, cities around the world held candle light vigils, and shared their grief in the loss of a sister.
Lets take a look what has happened so far to meet Leelah Alcorn's challenge to humanity to fix our broken society…
"The only way I will rest in peace is if one day transgender people aren't treated the way I was… My death needs to mean something. Fix society. Please." – Leelah Alcorn
There looks to be a few positives that will came out of this tragic situation.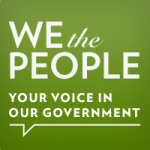 Petitions were formed for the establishment of "Leelah's Law," a attempt to ban conversion therapy in the U.S.A. The two petitions have gained support of 109,157 signatures out of 100,000 needed and another with 340,750 with 159,250 still needed.
Both petitions are in strong support of keeping trans*, gay and lesbian youth from being forced to take part in 'Conversion therapies' that attempt to cure them. These therapies are a highly unethical practice, and should be banned.
There is now a  hashtag #RealLifeTransAdult trending on Facebook and Twitter with adult trans* now sharing their transition stories for transgender teens to read.
Their message is telling the youth not to give up and things they can do to make their lives better. A great example comes from HLeeHurley who tweets "If you're a trans * and think there's no future, I came out at 36 and I never thought my life could be this great #RealLiveTransAdult."
Statistics shows that over 40 percent of transgender people have attempted suicide. Its a much larger problem and much bigger than just this one tragic loss.
After reading this you should consider stopping by the two sites that are asking for petition signers, You can do your small part to help make Leelah's final wish come true.
In crisis, need help?