A First for Transgender Healthcare in Saskatchewan

The members of the Saskatoon Community Clinic, a primary healthcare co-operative, which offers a wide range of services at its Downtown and West side locations, adopted a resolution to improve access to healthcare for gender diverse and transgender people at its January 14, 2015 semi-annual meeting. The resolution was submitted by a member, and the membership present at the meeting voted overwhelmingly in favor.
"In recent years because of greater public awareness more Saskatchewan residents have been desiring medical help for issues related to their transgender or otherwise gender diverse identity," said Miki Mappin, mover of the motion. " We believe this is a first for transgender healthcare in Saskatchewan. The barriers to transgender and gender diverse people seeking medical support can include disrespectful admissions procedures, medical professionals who refuse necessary treatment, a lack of available information on how to access already established health services and few medical professionals with the preparation, skills or knowledge to support transgender and gender diverse individuals."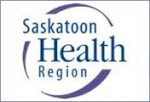 On December 8, 2014, the Saskatchewan Legislature passed into law Bill 171 adding gender identity as a protected ground under the Saskatchewan Code of Human Rights.
The Saskatoon Community Clinic has a history of being a pioneer in providing health care to disadvantaged groups, and with the stated goal to build a healthy population.
"At the meeting our members requested that the Saskatoon Community Clinic review procedures and provide educational opportunities for our employees to learn about respectful and appropriate treatment of transgender people in areas such as intake procedures, medical care and counseling," said Anne Doucette, President of Saskatoon Community Clinic. "In addition the motion calls for making available information for our patients and members about respectful treatment and resources for transgender and gender diverse individuals, their family members and partners."
The Clinic's Board of Directors has referred the motion to its Administration to prepare a plan for implementation.
For more information contact:
Miki Mappin
TransSask Support Services Inc.
306-281-4967
www.transsask.org
Anne Doucette, President
Saskatoon Community Clinic
306-665-6428
www.saskatooncommunityclinic.ca
The Saskatoon Community Clinic is owned and operated by the Community Health Services (Saskatoon) Association Ltd (CHSA)