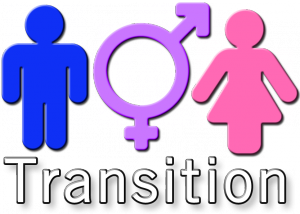 Welcome to the first of a series of articles aimed at helping new girls to get a good base knowledge of all things make-up related. Once you have read this series, you will be able to start your new life of beauty through well-chosen and applied make-up. That is the intent of these articles. Just always remember: Practice makes perfect!
One thing to always keep in mind at all times when shopping for make-up, is that most of us will make one big mistake at first, using the wrong colors!

This article will attempt to walk you through picking the right one for you!
Skin Types
The first step is to determine is your skin and facial type. Various skin tones and types exist and correctly identifying yours correctly will empower you in a way that is impossible to define. It will guide everything you buy going forward including foundation, powder, highlighter, shader, blushes and bronzers.
Here is a picture showing the basic skin types…
For more information on skin tone differences you really should check out this excellent Skin Tone article by Buzzle.
Foundations
Once you have your skin tone figured out, the next step is choosing which foundation will work best for your face and skin tone. There are so many types and colour of foundations, that choosing can be daunting. A good rule of thumb is that your foundation, once applied, should basically disappear.
So here is a good reference survey that will help you determine and choose a good one: the little survey. Another great resource is this article on the various types of foundation and their uses: How To Pick the Perfect Foundation Make-up
At this point, if you are still unsure, you can always go to a specialized make-up counter. More often than not, the ladies there will be more than happy to give you whichever info you may need. Just bring your list of questions but be warned, the things you find there may be expensive. Also, for the first time around, I personally would say avoid drug store counters as you can not guarantee the level of skill of the person. While at a professional counter, you will find the level of expertise needed to answer specific questions. If not possible, here is an easy trick: you can go to your usual drug store make-up counter, right where the testers are located. You can then try various types discreetly (if discretion is needed of course). Things I recommend bringing (A small mirror, wipes to clean up). Once you have chosen your foundation brand, color and type, you can buy the matching powder for it. Again ask for help at the counter if you need it.
Applying the foundation
We are almost there now, we have your skin type, your foundation and powder. now remains the application. Here are a few videos of how to apply foundation, my recommendation being that you find the method that fits you best :
(This video includes tips on concealing and contouring which we will cover on the next article)
Also,
With this, you should be well armed in starting your foundation make-up. But the trick, the ultimate trick is (and I repeat myself here) : Practice makes perfect !
So until next week my friends, practice, practice and then…. Practice some more… See you next time all…