Let me begin by saying that I would likely re-enlist if the US military lifts the ban on transgender service members. That being said, there are several key issues I have noticed are usually not mentioned when this topic comes up.
One is the medical fact that testosterone greatly enhances athletic ability. I have personally noticed that while on HRT, I am gradually losing the advantages it offers in terms of physical power.
For some jobs in the military, fitness is less important than for others, but when we consider that any service member could find themselves in a war zone, with the lives of others in their hands, it becomes easier to see why athletic performance is so valued. The military is obviously aware of this, and has long since implemented physical fitness tests, with a required level of performance based on traditional gender archetypes.
My point is this – for transgender people, on what scale should physical ability be measured? If you identify as male, but choose not to undergo HRT, should you be held to female fitness standards? If you identify as non-binary, against what standard should your 2-mile run time be measured? Should your being on HRT or not impact the standard to which you are held at all? Current US military fitness standards are found on military.com.
This is not about political correctness. Other human lives are in your hands as a member of the military. For my sisters out there, could you lift a comrade over your shoulders, gear and all, and carry them several miles to safety? Add hostile gunfire to the question. How long would you still be able to do so after taking testosterone blockers? A service member in full gear can weigh close to three hundred pounds. I know I did.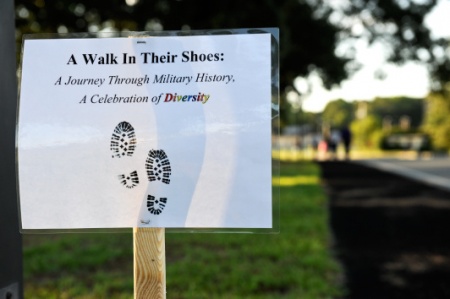 How about this? Instead of basing the physical fitness tests on gender at all, carry out job-specific athletic standards, and admit any service member who is able to meet or exceed them. Existing requirements on mental ability, eyesight, hand-eye coordination and other criteria already exist, and vary from job to job.
Just make physical fitness another job-specific standard. Gender needs not become an issue.
The Palm Center released a report on the on current US military policy on transgender service members, you can view it below.