Kate Pierson stood up and made a statement showing her support for the trans* community with her new song "Mister Sister," from her new album Guitars and Microphones.
The video for the single "Mister Sister", stars Fred Armisen and is directed by Monica Coleman.
Kate Pierson born on April 27, 1948 is best known as the front women for the B-52's. From the 80's and early '90's, the group had well known songs like "Love Shack," hitting the third spot on billboards top 40 and others like "Channel Z" or "Rock Lobster" also became popular with the B-52's fan.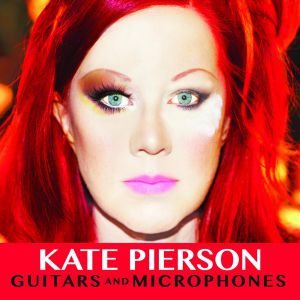 The album released on Feb 17th, 2015  with "Mister Sister' pulling up the second spot on the master list. Despite the controversy there seem to have been enough support from B-52's fans and others for the producers to keep the song in its original spot in the line up.
On the album "Guitars and Microphones," Pierson collaborated on songwriting with the album's executive producer, Sia. The LP produced by Tim Anderson and features the Strokes' Nick Valensi. Artists: The B-52's, Sia, Fred Armisen"
An interesting part of the whole story came in the forum of backlash generated by the song, a fall-out from being front and center in the spot light since the so called "trans[gender]anthem" was announced.
The back story on why there where such a big backlash started when Kate wrote in an email to the Huffington post: "'Mister Sister' is inspired by all who are transgender and LGB, multi-dimensional and still transcending," she told The Huffington Post in an email. "I hope it becomes a trans anthem, but it's really meant to empower anyone who feels 'betrayed by the mirror.'"
The comment caught attention of Jamie Cooper Holland in an open letter back to Kate one of Jamie comments quoted '"I've seen today that people may disagree with any criticism of "Mister Sister" along cultural lines. You're getting a lot of support for this song, from the gay community especially. I've seen the comments on the Huffington Post article that's about both the song and your new album.
There are comments such as, "For crying out loud, is their ANYTHING people won't take offense to?" On your Facebook page we see, "Despite the negative fall out I'm sure you are going to receive for this song from the 'trans mafia', I'm giving out an 'A' for effort" (posted by a person who doesn't identify as either trans or gay). While it's wonderful that non-trans people are enjoying a song about trans people written by a non-trans person, what these comments really highlight is that people who are finally getting comfortable with their own positions in culture are unwilling to allow us to challenge that culture and work for an equitable place of our own."'
[poll id="1″]