Title VII of the Civil Rights Act of 1964 prohibits covered employers from discriminating on the basis of sex. In 2012, in a case called Macy v. Holder, the Equal Employment Opportunity Commission held that "intentional discrimination against a transgender individual because that person is transgender is, by definition, discrimination 'based on . . . sex,' and such discrimination therefore violates Title VII."
The transgender community greeted Macy as a landmark change in the law. But subsequent events suggest that Macy may be more important for its political impact than its legal impact.
Lawyers have long argued that transgender people are protected by Title VII because discrimination against transgender people is based on nonconformity with gender stereotypes or because it is literally a form of discrimination based on sex. These arguments were consistently rejected until 1989.
In 1989, The case of Price Waterhouse v. Hopkins came to the Supreme Court, and they decided that an employee could claim discrimination based on sex when an employer treats them differently based on failure to comply with gender stereotypes. Although Price Waterhouse involved a cisgender woman who had been denied promotion for not being "feminine," this decision breathed new life into efforts to argue that transgender people were protected under Title VII where employers discriminated against them for being gender non-conforming.
The first court to accept this nonconformity theory in a transgender discrimination case was the Court of Appeals for the Sixth Circuit.
In Smith v. City of Salem, a 2004 decision, the court held that "discrimination against a plaintiff who is a transsexual-and therefore fails to act and/or identify with his or her gender-is no different from the discrimination directed against Ann Hopkins in Price Waterhouse, who, in sex-stereotypical terms, did not act like a woman. . . .  a label, such as 'transsexual,' is not fatal to a sex discrimination claim where the victim has suffered discrimination because of his or her gender non-conformity."
In Schroer v. Billington, a 2008 decision by the United States District Court for the District of Columbia, the court accepted the gender non-conformity analysis of Smith, and then took a step further. The court noted that refusal to hire someone because they changed religion would plainly be discrimination because of religion. It then concluded that in the same way, refusal to hire a transgender person because of an impending change of sex was "literally discrimination 'because of . . . sex.'" Under Schroer, a transgender person would be protected from gender identity discrimination regardless of whether that discrimination is related to gender non-conformity.
At first, Schroer's acceptance of transgender discrimination as a form of literal sex discrimination, caused it to be seen as an outlier that departed from the correct reading of Title VII. But Macy effectively adopts it and combines it with Smith to conclude that Title VII protects transgender people from discrimination based on being transgender.
Many publications have claimed that Macy means Title VII now protects transgender people. But that is not true. Actually, the legal impact of Macy is quite limited.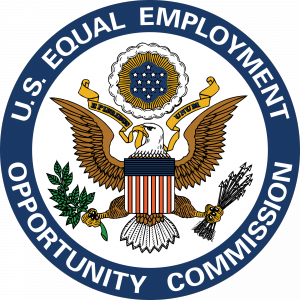 Because Macy is a decision by the Equal Employment Opportunity Commission, the EEOC will take seriously complaints of gender identity discrimination and will work with victims to remedy that discrimination. In cases of discrimination by the federal government against federal employees, the EEOC has authority to adjudicate discrimination claims and issue legally binding decisions. This means that federal employees can fairly say that they are now protected provided that they elect to have their claims adjudicated by the EEOC instead of a federal court.
But the EEOC's power over private employers is much more limited.   Although the EEOC has the authority to investigate complaints against a private employer and to assist the parties in reaching a mutually agreeable resolution, it has no power to force a private employer to treat an employee differently or to agree that transgender people are protected. If an employer insists on continuing a discriminatory practice, then the EEOC or the employee may sue the employer.
Courts also are not bound by the EEOC's decision. The EEOC and employees must still persuade a court to agree with the EEOC's reading of Title VII. Appellate decisions protecting transgender people exist in the Sixth Circuit (covering Michigan, Ohio, Kentucky, and Tennessee) and the Eleventh Circuit (covering Florida, Georgia, and Alabama).
In the rest of the country, the issue is either undecided or has been decided against protecting transgender people. Macy does nothing to resolve the issue where it is undecided or to reverse decisions concluding that transgender people are not protected. In fact, in the case of Eure v. Sage Corp., decided in November 2014, the District Court for the the Western District of Texas rejected Title VII protection claims by expressly declining to hold that "discrimination based on transgender status is per se gender stereotyping actionable under Title VII."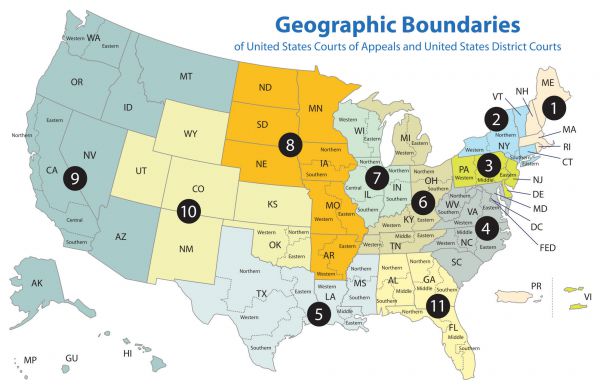 Macy has, however, prompted other federal agencies, including the Departments of Justice, Labor, and Education, to conclude that existing prohibitions on discrimination based on sex do prohibit discrimination against transgender people. This means that anyone who seeks to discriminate against transgender people must risk opposition from the federal government. Major LGBT organizations, too, are likely to see the Macy ruling as a cause that they must defend.
This point is well illustrated by the ongoing discrimination case brought by Leyth Jamal against Saks & Co. in the Southern District of Texas. This case saw the defendant argue that discrimination against transgender people is permitted by federal law because transgender people are not protected by Title VII.
This position was legally reasonable because the issue has not been decided by the Court of Appeals for the Fifth Circuit, which covers Texas. Raising it was ordinary, prudent strategy by Saks's lawyers. But Saks reversed its position when the the Department of Justice, the EEOC, the Human Rights Campaign, and the National Center for Lesbian Rights, weighed in against it. That, plus media attention on Saks's willingness to argue against the holding of Macy made the argument untenable. Even if Saks was correct, the most it could hope for was a Pyrrhic victory.
This is more of a change in the political landscape than a change in the law. Regardless of what the correct reading of Title VII may be, many employers will find that arguing transgender people are not protected after Macy is not a battle worth fighting.