LaFantasie Transition of my Broken Soul
Editor's Note: This is Phylicia's visual arts story I asked her to share. Warning may require tissues!
Why I made this video is not so much as for whom. I saw, back on Dec 28th 2014, something that really shook me. It was the suicide of Leelah Alcorn. I had seen many headlines before but why this one got to me I don't know. All I knew was I had to do something.
Before I came out I was getting to the point of planning my end. I knew what one of the primary driving forces of those feelings was feeling like I was not accepted, like I had no one to turn to. I found out I was wrong and I had many people who supported me and helped me through that time. It was hope that got me though and I wanted to give others hope. To give others a chance to make it through those dark times.
I decided to make a video instead of just a written story because if I had only used text I knew I could not convey the feelings of hope I wanted to share, that things will turn out in the end, and that it is not hopeless. I had no idea of what to expect when I published it. But I knew I had started to carry out what I needed to. Once people started watching it I knew I had more than just started.
"You may not realize it but I'm pretty sure you will save a life or two by giving HOPE to people who are battling gender dysphoria as you did. You are beautiful both on the inside and outside."
"Thank you so much for sharing that. Everything about the video was so perfect. I cried the whole way through, you really touched me. Some lost soul will see that and it may even save their life. You're an amazing woman! I really liked what you said about Francis at the end, I'm going to keep that with me."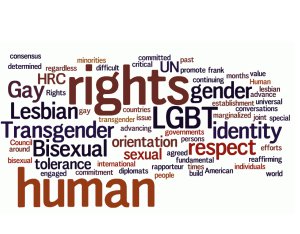 Those are some of the comments that the people who watched my video. Hearing how much I have helped, given hope, and inspiration brings me tears of happiness every time I read them.  I have not only touched the lives of many people, but they have touched me and gave me the strength to do more and help as many as I can.