The American entertainment industry needs to be afraid of the wrath of the transgender community.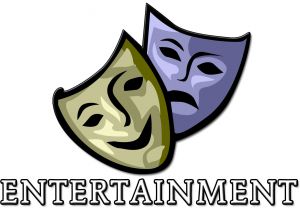 They're afraid of the African-American and Latino communities, and well they should be. After decades of unflattering and stereotypical portrayals of people of color in movies and television, those communities have demanded an end to depictions that demean them and inflame prejudice. Shows and films that refuse to show members of these groups in a balanced light risk being called out publicly, and being hit hard in ratings and at the box office.
Those groups have learned that the way they're shown in public media matters. Anyone who doesn't know individual people of color forms their opinions based on the images they see onscreen. Decisions about public policy, made by voters and the politicians they send to office are based on these impressions, as are hiring and promotions. So those communities police their image on entertainment media carefully, and hold studios' feet to the fire when harmful portrayals creep in.
We need to learn to do that. The Internet is abuzz with news that the long awaited film version of The Danish Girl will star Eddie Redmayne as Lili Elbe, a transgender woman who became an early SRS patient, helping to pave the way for generations of those coming after to make their bodies right. A lot of the buzz deals with not casting a transgender woman in the role, a controversy I'll choose not to wade into.
Because the portrayal itself is far more important than the actor who plays the role. The movie and television industries historically can't stay away from showing us in a comical or troubling light. Too many onscreen transgender women are psychopaths, exaggeratedly neurotic, or a member of a narrow set of occupations they see us as suitable for (sex workers or drag-show entertainers).
On TV and in films it's nearly impossible to run across transgender doctors, lawyers, accountants, engineers, store clerks, bus drivers, or any of the other everyday jobs done by the actual transgender people I know in real life. The only images an entire generation had in its collective mind of transgender people were John Lithgow's Roberta Muldoon in The World According to Garp and the evil Jame Gumb in Silence of the Lambs. It's small wonder that during that period, transgender rights stagnated and we went through decades of marginalization.
Yes, things have improved in recent years, with Orange is the New Black and Transparent showing believable and sympathetic transgender characters. However, it's not yet time to give the entertainment industry a standing ovation. Given their history, we need to remain vigilant, and more importantly, we need to act swiftly to respond to every negative depiction.
The Danish Girl concerns me. It's based on a novel, and therefore can use the cover of fiction to shield itself from accusations of historical and medical inaccuracy. Unless we force the producers' hands. Unless they understand that if they damage our community's image, their bottom lines will suffer in the ensuing backlash. True, our demographic lacks heft, but most people who would see The Danish Girl would probably be sympathetic to the transgender cause, and could be expected to avoid the picture if public outcry identified it as inaccurate or degrading.
When it comes to making sure society has an accurate view of us, let's be guided by those groups who have a history of successfully defending their own media images.