How can a community bring peace to those lost?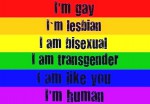 A new year that will form a list that is now on its Eighth name. Eight new souls whose voices have been silenced, never to talk again.
Kristina Grant Reinwald A 46-year-old Miami-Dade native whose death is now being investigated as a homicide. The boyfriend of Kristina is believed to be the murder.
Bri Golec Stabbed to death by father but their trans status is open to debate per friends and family.
Penny Proud Shot to death in New Orleans. No new leads at this time.
Taja DeJeus  Stabbed to death in San Francisco. The murder suspect committed suicide by hanging half a mile from where Taja's body was found.
Yazmin Vash Payne Stabbed to death in her own home. Her killer has since turned himself in.
Ty Underwood A suspect in her murder has since been arrested.
Lamia Beard There are no suspects in her murder at this time.
Sherman "Papi" Edwards  She was identified by police as 20-year-old Sherman Edwards, but was  presenting as a woman when she was murdered…. Read the link for how bad police are handling this case. It truly is sad we are treated like this.
These eight names show seven murdered transwomen, mainly of color, since the start of 2015, in the US alone. To put this in perspective, there were 13 reported murders of trans or gender variant people in the US in all of 2014.
Another sobering statistic: between 1 January 2008 and 31 March 2014 there have been 1,509 murders of transpeople worldwide.
Worldwide, the number of deaths in 2014 was 226. 226 trans and gender variant people murdered for simply being trans or gender variant. 226 singular voices which will never be heard again; silenced merely for living their lives.
How many will be memorialized in 2015? If the current trend continues it will be far more than the 226 in 2014. Double? Triple? When does it end?
It ends when we stand up and say "No more, I will not become a victim of hatred and bigotry!" It stops when we stop our elected leaders from passing bills that criminalize our bathroom use. It stops when we force change at the legal level. [/pullquote]It stops when all 50 states have laws in place that protect us from violence against trans or gender variant people.[/pullquote] It stops when all 50 states have protection in place so we can live without fear of losing our jobs or our homes for being trans. It stops when we stop being "other" and start being neighbors, co-workers, taxpayers. When we are seen as what we are: people and citizens.