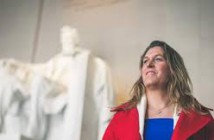 What do you get for serving your country for over 20 years as one of their elite? Be part of an Navy Seal team, receive the Bronze Star with Combat Distinguishing Device, 2 Defense Meritorious Service Medals and the Purple Heart. Serve as a part of the United States Naval Special Warfare Development Group known as DEVGRU), a special counter-terrorism unit popularly called SEAL Team Six.
You give up all that respect that was otherwise due to you as a man, in exchange for getting to live an honest life as a woman.
If this was a choice why would anyone choose to give up everything they have worked their whole life for? Would anyone put their life in the spotlight for the world to see for a what's so blithely labeled a choice? What is the choice anyway? To continue living a lie. Would you stop fighting and just give up?
I do not believe a soul has a gender, but my new path is making my soul complete and happy…I hope my journey sheds some light on the human experience and most importantly helps heal the "socio-religious dogma" of a purely binary gender.  Kristin Beck in Warrior Princess: A U.S. Navy SEAL's Journey to Coming out Transgender
Kristin Beck laid it all on the line to tell her story in a book about her life in the the Special Forces, "Warrior Princess: A U.S. Navy SEAL's Journey to Coming out Transgender".  Which has been made into a movie, "Lady Valor: The Kristin Beck Story," and can currently be seen in the USA on Netflix.