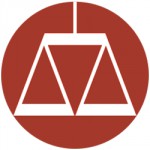 New Orleans, LA – On April 13th, 2015 the Southern Poverty Law Center and the National Center for Lesbian Rights filed a sexual discrimination lawsuit in U.S. District Court for the Eastern District of Louisiana under title VII of the Civil Rights Act of 1964 against Mississippi-based Tower Loan. A subsidiary of First Tower Loan LLC, on behalf of Tristan Broussard, a 21-year-old female-to-male transsexual.
Broussard was classified a female at birth, but had begun his transition to male at the age of 18. However Broussard's drivers license still retained his original female designation.
This is the case because Mississippi like many states requires proof of a gender reassignment surgery. However many female-to-male transsexuals either due to the expense of their "bottom" procedure, or general dissatisfaction with the final results do not have it done. Preventing them from changing their official designation.
"I was well qualified to do my job but was fired solely because of my gender," Broussard said. "Rather than being treated like any other male employee, my employer told me I would be fired, unless I dressed and acted as if I were female. The treatment I went through was inexcusable. It was wrong to be fired for who I am."
"Transgender people are due a fair chance at employment like anyone else," said SPLC staff attorney Sam Wolfe. "But the transgender community faces unacceptably high rates of unemployment and poverty due to widespread workplace discrimination."
The National Center for Lesbian Rights (NCLR), San Francisco-based Altshuler Berzon LLP and New Orleans-based Delaney & Robb Attorneys at Law LLC are co-counsel in the case, along with the SPLC.
"No one should have to face employment discrimination or the fear of being fired simply because of their gender," said NCLR Senior Staff Attorney Amy Whelan. "That is what the case is about."
Title VII is the federal law that protects employees from discrimination based on race, color, religion, sex and national origin. Courts nationwide have repeatedly recognized that Title VII's prohibition on sex discrimination protects transgender workers.
In recent months, both the EEOC and the U.S. Department of Justice have filed lawsuits on behalf of transgender employees who have been discriminated against by their employers. In December, the DOJ announced a new legal stance that the protection of Title VII of the Civil Rights Act of 1964 extends to discrimination claims based on gender identity, including transgender status.
The Lawsuit
According to the lawsuit :
Mr. Broussard applied for the Lake Charles Manager Trainee position in early February 2013. He was interviewed by Leah Sparks, the manager of Tower Loan's Lake Charles branch, who interacted with and treated Mr. Broussard as male

In February 2013, Tower Loan extended a job offer to Mr. Broussard to work as a Manager Trainee in its Lake Charles, Louisiana branch. At the time that Tower Loan made that  job offer, Mr. Broussard's gender, gender identity, and gender expression were male.

During the interview, Ms. Sparks told Mr. Broussard that she was impressed with his qualifications and disposition, and stated that Mr. Broussard was a top candidate for the Manager Trainee position.

Shortly after Mr. Broussard began working for Tower Loan in March 2013, Ms. Sparks reviewed his employment  paperwork and noticed that his driver's license listed his sex as female. Ms. Sparks asked Mr. Broussard to explain why his driver's license listed his sex as female, and Mr. Broussard truthfully responded that he is a transgender man.

Less than a week after Tower Loan learned of the sex listed on Mr. Broussard's driver's license and that Mr. Broussard is a transgender man, Tower Loan Vice President David Morgan traveled to Lake Charles to meet with Mr. Broussard and his supervisor.

After arriving, Mr. Morgan asked Mr. Broussard and Ms. Sparks to meet with him in a back conference room, where he handed Mr. Broussard a copy of the company's dress code. Mr. Broussard did not understand why he had been given the company dress code. There had  been no complaints about his dress, and no one had expressed any concern regarding his compliance with the company dress code. Mr. Broussard had complied with the company dress code at all times while working at Tower Loan. 29.

Mr. Morgan explained that he was providing Mr. Broussard with the dress code for female employees, and stated that Mr. Broussard was not complying with the dress code  provisions specifically governing how female employees must dress.

Mr. Broussard explained to Mr. Morgan that he lives and identifies as male. Mr. Morgan stated that the company nonetheless would require him to dress as female.

When Mr. Broussard realized that Mr. Morgan was going to penalize or fire him  because of his transgender status, Mr. Broussard was shocked and became extremely distraught and concerned.

Immediately thereafter, Mr. Morgan presented Mr. Broussard with a written statement and told Mr. Broussard that he had to sign the statement if he wanted to continue working at Tower Loan.

The statement said: I understand that my preference to act and dress as male, despite having been born a female, is not something that will be in compliance with Tower Loan's  personnel policies. I have been advised as to the proper dress for females and also have been provided a copy of the female dress code. I also understand that when meetings occur that require out of town travel and an overnight room is required, I will be in [sic]assigned to a room with a female.

After providing Mr. Broussard with the written agreement, Mr. Morgan made it clear to Mr. Broussard that he would be fired if he did not accept and sign the agreement.

Mr. Broussard refused to sign the agreement, and repeatedly explained that he could not agree to be treated as female, including having to dress and conduct himself as female,  because he is male—specifically, a transgender male.

Mr. Morgan then stated that if Mr. Broussard "had some surgeries and we can see some results," then Tower Loan may consider hiring him again.

Because Mr. Broussard would not sign Tower Loan's written agreement, Tower Loan terminated Mr. Broussard's employment.
The lawsuit seeks a declaration that Tower Loan's actions were unlawful and violated title VII, and an injunction against the company prohibiting them from engaging in unlawful sex discrimination on the basis of gender identity, back pay, as well as damages and attorneys fees.
EEOC Proceedings
On August 27, 2013, Mr. Broussard's counsel at the National Center for Lesbian Rights and Delaney & Robb Attorneys at Law LLC filed a charge of discrimination with the United States Equal Employment Opportunity Commission ("EEOC" or "Commission") on Mr. Broussard's behalf.
The Charge alleged that Mr. Broussard's termination from Tower Loan constituted unlawful discrimination on the basis of his sex, change of sex, sex stereotypes, and gender identity, in violation of Title VII and the Louisiana Employment Discrimination Law.
On December 2, 2014, the EEOC issued its determination regarding the merits of Mr. Broussard's charge.
The Commission concluded that "the evidence supports a reasonable cause finding that [Mr. Broussard] was subjected to discrimination based on sex, transgender male, in that [Mr. Broussard] was required by [Tower Loan's] company policy to be treated as  belonging to a gender with which [Mr. Broussard] does not identify, despite [Mr. Broussard]  placing [Tower Loan] on notice of [his]desire to be treated as a member of the gender with which [he]identifies."
The Commission also found that Tower Loan had "failed to meet its burden to show that the policies in question constituted a bona fide occupational qualification reasonably necessary to the normal operation of its particular business enterprise," and that Mr. Broussard "was discharged or constructively discharged by [Tower Loan]."
On January 5, 2015, Mr. Broussard requested that the EEOC issue a Notice of Right To Sue. The EEOC issued a Notice of Right To Sue on January 20, 2015.