HRC Commends Jenner for Sharing Transition Journey, Olympic Champion Inspires Others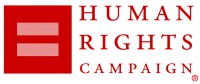 Washington, DC – The Human Rights Campaign (HRC), the nation's largest lesbian, gay, bisexual and transgender (LGBT) civil rights organization, commended Bruce Jenner for making history tonight, sharing her powerful story and, in doing so, raising the visibility of transgender people and issues facing the transgender community.
"Tonight Jenner shared her story with the world and, in doing so, brought viewers to a new level of understanding when it comes to transgender people," said HRC's Jay Brown, Director of Public Education and Research. "Her story touched on so many of the challenges we transgender people face — rejection, harassment, ridicule, and self-doubt."
"But in the end, Jenner's story is one of resiliency, faith, family, strength and love, and one that can inspire countless others to live their truth," Brown said. Jenner's interview comes at a time when more and more Americans know transgender people, and support them. A recent national HRC survey revealed that 22 percent of likely voters personally know or work with someone who is transgender, and, of that group, two-thirds expressed favorable feelings toward them. That's up from 17 percent who said they knew a transgender person just a year ago.
The data provides powerful empirical evidence that the increase in the visibility of transgender people in our workplaces, our homes, in our popular culture — including Jenner and the Emmy-nominated actress Laverne Cox and New York Times bestselling writer Janet Mock — has helped propel this growing support.
This positive trend of understanding is perhaps reflected most dramatically in the corporate world, where HRC Foundation's work with Fortune 500 companies through the annual Corporate Equality Index has resulted in two-thirds now offering explicit gender identity non-discrimination protections, and 34 percent offering transgender-inclusive healthcare benefits.
But even with those gains, many transgender people still face challenges. In 2015, at least 7 transgender women of color have been murdered and 8 young transgender people have died by suicide. HIV continues to disproportionately affect transgender women. And unemployment, discrimination in healthcare, violence and homelessness are major concerns for the community.
More information about the lives of transgender people in the U.S., including the challenges they continue to face, can be found at http://www.hrc.org/topics/transgender, And a new HRC resource, Understanding the Transgender Community, can be found at http://www.hrc.org/resources/entry/understanding-the-transgender-community.
About the Human Rights Campaign

The Human Rights Campaign is America's largest civil rights organization working to achieve lesbian, gay, bisexual and transgender equality. By inspiring and engaging all Americans, HRC strives to end discrimination against LGBT citizens and realize a nation that achieves fundamental fairness and equality for all.