Editor's Note: Susan's Place has been contacted by Rachel's mother Lisa, who states that it is her belief that the bullying had nothing to do with her daughters ultimate decision to commit suicide, instead that it was a result of the physical pain she suffered. "Rachel was happy about her trans status. Bullying couldn't take that from her. To say she took her life because of that makes it seem like she took their words to heart. She didn't. She was never happier with herself than after she transitioned."

Cyber Bullying Led to Her Death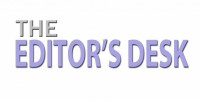 Her name was Rachel Bryk. She was 23. Pretty. Popular, loved by friends and family. She lived in chronic pain from Rheumatoid Arthritis and Fibromyalgia that made everyday tasks an exercise in dealing with excruciating agony, but it wasn't the physical pain that drove her to jump off the George Washington Memorial Bridge on 23 April. It was relentless cyber bullying.
Something trans people on the internet are all too familiar with.
Rachel was a game designer so she spent a great deal of time on the internet. Sadly one of the places she spent time was 4chan, a notoriously toxic website where she was called "tranny faggot" amongst other slurs.
Anonymous bullies on places like 4chan and Reddit speak hate with impunity, because there are no real consequences for their actions. When they tell someone to "kill yourself, you're better off dead" and that person does end up committing suicide, there is no punishment for the bully, and no justice for the victim.
One anonymous commenter on 4chan told her:
DO IT, if you're such a weak willed thin skinned dipshit then fucking do it.
When news of her death was made public another anonymous user there had this to say:
She was the 'whiniest fucking faggot' and 'any tranny death is good riddance.
2014 was been lauded as the "Biggest Year in Transgender History"  and 2015 is promising to be "just as big" but did that help Rachel Byrk? Did that help Leelah Alcorn? Has the media circus surrounding Bruce Jenner's transition done anything to stop the relentless bullying trans* people face online and in the real world?
Did it do anything for the eight transwomen murdered between January and March? Has it prevented violence and discrimination against trans* people? It has not and it will not until trans* people stand together and demand to be heard, demand equal rights in housing and employment.
Candles, memorials, and hashtags on Twitter won't bring back Rachel, Leelah, or the eight murder victims. Bruce Jenner's TV show won't bring them back. Increasing trans* visibility is worthless if we, as a community, do not use the chance to make our voices heard.
Freedom of speech is a bedrock of the American Constitution but not freedom from the consequences of speech. It's time cyber bullies were outed and exposed. It's time to stop anonymous cyber bullying and online threats. The people who tell other people to kill themselves are complicit in their deaths,  and need to be punished by society for their actions! Their victims deserve justice, and we as a community, should demand it.
At this time Rachel's body has not been recovered. Her family does not yet have the freedom to mourn and seek closure for the death of their child.