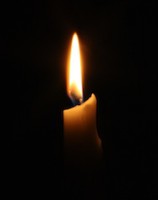 Cameron Langrel, a 15 year old trans student, ended his life just days after coming out as transgender on Facebook.
Cameron was known as artistic, he always loved to sing and dance; however his outward expression of femininity from a young age made him a target of relentless bullying.
The bullying seemed to only worsen, his grades began slipping and he started to skip school as a freshman, and only days after changing his gender on Facebook to female, he took his own life.
Horlick, the school Cameron was a student at, is notorious for high levels of bullying, and Cameron was not the first student from Horlick to commit suicide.
After being contacted regarding Cameron's suicide, A spokeswoman released this statement: "We are heartbroken by the loss of Cameron. Our district crisis team has stepped up to provide support for all of our Horlick students, staff and families these past several days. We have programs in place to ensure all students have a positive place to learn. We will continue to work with our entire Horlick family to enhance these programs."
Jamie Olender, Cameron's mother found him in the basement after coming home from work. His parents were both supportive and always encouraged him to be himself, and are encouraging his friends and the community to celebrate his life at their home on Saturday.
She encourages parents to treasure the time they get to spend with their children, "Hug them every day because you never know which day is going to be the last day you hug them."
A Go Fund Me account has been established in his name to help with funeral expenses, and has already exceeded its goal of $5,000 in just 4 days.
This fund will help Cameron's family with the unfortunate passing of a wonderful young man. Cameron's passing was a surprise to his family, and any donation will help mitigate the financial burden to his family.