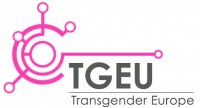 Transgender Europe, a human rights organisation working to end discrimination against transgender Europeans issued an update of its Trans Murder Monitoring for The International Day Against Homophobia, Transphobia and Biphobia (IDAHOT) 2015.
The statistics are staggering: 1,731 transgender and gender variant people have been murdered worldwide between 1 Jan, 2008 and 31 Dec, 2014. These are just the reported cases. The numbers are likely to be much higher due to under-reporting, misgendering, or no attention from local authorities.
The details surrounding the majority of the killings are unknown due to poor or absent investigating, but most are known to involve torture and mutilation of the victims.
The report indicates that there were "1,356 killings in 23 countries in Central and South America, 155 killings in 16 Asian countries; 112 killings in North America; 94 killings in 14 European countries; 9 killings have been reported in 4 African countries; and 5 killings in 4 countries in Oceania." The highest absolute numbers, accounting for 57 percent of all reported killings around the globe, took place in Brazil (689), Mexico (194) and the United States (108). It is important to highlight that these countries have a strong presence of transgender and LGBT organizations doing professional monitoring. TGEU indicates that "this correlation points to the unknown number of unreported cases" elsewhere in the world. TMM IDAHOT 2015
There is also a worrisome increase in the murder of trans children and youth. According to TGEU's Senior Researcher Carsten Balzer, in the past seven years there have been 131 murders of trans and gender-variant people under 20 which accounts for 12 percent of all victims whose ages were known. 48 of these 131 victims were under 18 and, most alarmingly, five were under the age of 14.
More information, including maps and tables may be found here.