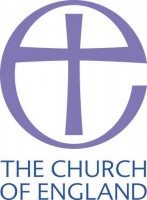 We frequently read in the news about religion being used to justify discrimination against trans people but the Rev Chris Newlands, the vicar of Lancaster priory, is bucking the trend. He has proposed a motion to the General Synod to debate the issue of introducing a ceremony to introduce trans people to the church in their new identity.
The reason for this proposal has been accepted by his church's local Synod and Diocese, the local vote on the motion was carried through by a majority which sends the clear message that trans people will be given a warm welcome within the church. He was approached by a church member who had undergone GRS and asked to be re-baptised. He replied that he would need time to think about it and then performed a "public affirmation" service.
The Rev Chris Newlands has met a number of trans people in his work with LGBT groups and stated "It's an absolute trauma to go through this, with the surgery, as people get a lot of transphobic bullying. The church needs to take a lead and be much more proactive to make sure they are given a warm welcome"
The service at Lancaster priory was not the first time such a ceremony has taken place, Susan Musgrove, 62, underwent GRS three years ago and had a "public affirmation" a year later in Corbridge. When interviewed she stated,  "Give Blackburn their due, they have put this down as a one line motion. It's no big deal, it shouldn't be a big deal"
There is no doubt that this motion will cause much debate within a church that is still struggling over the issue of ordaining female priests. A spokesperson for the Archbishops Council confirmed that the motion had been received but would not be debated imminently due to a busy schedule this year.
It warms my heart to know that this motion has not been dismissed in a knee jerk reaction. The fact that this ceremony has been performed at least twice shows that the church is open to the idea that a "public affirmation" is the best way forward to show trans people that the church is following what I consider one of the most important lessons of Christianity "Love thy neighbour."