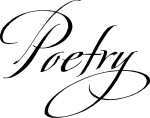 This poem is about the effects of dysphoria and not being able to sleep due to depression and suicidal thoughts. Suicidal thoughts can happen at any time and when they hit it can impair your day to day functions and lead to thinking of doing harmful things; like drugs, drinking, or even suicide. If you or anyone you know is going through that I urge you to be there for them and to seek immediate help if you believe that your life, or someone else's life, is in danger due to suicidal thoughts or actions.
The night falls, all is calm but me
I wake in a stir
my mind races, my heart races
my body is heavy and my breath shallow
I look around but see darkness
I grab my hearing aids and tune into the world
all is silent.
I try to slip back into a sleep but my mind is poisoned,
Poisoned with the thoughts of what to be and what is my life and worth
I take a deep breath but it hurts
Then, my alarm clock goes off
I rub off the tiredness and get dressed
I look in the mirror, I hate what i see
I see my parents
they ask if i am okay,
I respond yes.
I go to school
My peers say I am off and ask if I am OK
I reply that I am fine just drowsy
I go home at the end of the day
nobody.
I shower
as the water comes down and hits my body I close my eyes
I then burst into tears and ask
why am I like this?
why must I wake in the middle of the night?
what did I do to deserve this fate?
A knock on the door,
a voice asks what is taking so long
I stop the water and dry myself
the voice says that I will be alone for a while
I go downstairs
the house is silent
I sit at the table and begin to sob
my then begins to cloud,
I go to the kitchen and grab a bottle of alcohol,
I pour a glass and raise it to my lips
I cry more, go to the kitchen and grab a knife,
my mind races
my hand shakes
the knife drops,
a voice calls out
someone runs and hugs me
They make me sit at the table,
we speak,a promise made
they tell me to sleep the night
tomorrow we depart to the psychologist
The night falls
all is calm but…….