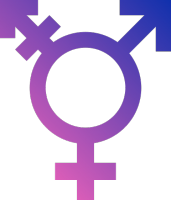 Cisnormative.
For those unfamiliar, the word refers to the viewpoint that being cisgender is "normal" and that being transgender is special, unusual, or out of the mainstream. Any policy that makes it hard for transgender people to have their identities respected (on official documentation, for example), while cisgender people don't have similar difficulties, is cisnormative.
Among transgender circles, cisnormative has a deservedly negative connotation. As long as attitudes and assumptions are cisnormative, our world will not be friendly to trans people.
Gate keeping is cisnormative. A healthcare provider requires some condition we need to satisfy to be ourselves and to be whole, while cisgender people have no such requirement.
When cisnormativity impacts treatment of transgender people, it becomes a civil rights issue. We have a right to be ourselves. Some countries are enshrining this into law, but even elsewhere, compassionate, humane people recognize that those in authority have no right to force women to live as men or men to live as women. That goes for cis and trans alike.
If a doctor forced a cisgender woman whose body did not produce a healthy level of female hormones to prove she was really a woman before prescribing supplements, outrage would result. No such requirement should be placed on transgender women simply because there are fewer of us. Transgender people have the same right to our identities and to healthy bodies. Anything else is cisnormative.
Which brings me to RLE, or Real Life Experience, the year we must spend demonstrating our worthiness for Sex Reassignment Surgery. Many transgender people appropriately call it the "real life test", because it feels like one. A cisgender women has a right to female genitals, having been born with them. A cisgender man has a right to a male chest, having been born with one. No one demands that cisgender men prove their gender or submit to breast augmentation, or that cisgender women forcibly be given a phalloplasty unless they prove they are women.
We deserve the same rights.
It is a violation of our rights to demand we prove our gender, by a real life test or any other way, before we are permitted to make our bodies whole. However, I will give the medical community latitude if RLE is saving or improving transgender lives.
It's not.
At least, no one seems able to prove it. I recently embarked upon a quest for research scientifically validating RLE. I came across no data that indicate better outcomes by forcing transgender people to wait before our bodies are made whole. In fact, the data I came across indicated exactly the opposite. Every study seemed to show that the existence or duration of RLE had no effect at all on the outcome. According to a study posted by NIH, "Compliance with minimum eligibility requirements for SRS … was not associated with more favorable subjective outcomes."
Granted there is little research, but no one with a scientifically discerning eye would declare it a verified fact that RLE before surgery saves or improves lives. In the vast bibliography accompanying the latest version of the WPATH Standards of Care, no study is cited as justification for RLE.
The best that can be said, the very best, is that it has the potential to improve lives. Someone, somewhere, sometime, may find out during their RLE that SRS is not for them, and will be saved from a dismal existence of surgical regret. If we stopped requiring RLE, the logic goes, we might harm that hypothetical person, that person whose existence science is unable to verify, but who nonetheless might be out there.
Another line of thought says RLE makes common sense. If someone waits a year, they'll make a better decision. Under that logic, forcing a yearlong wait is a favor to us. Otherwise, in our inability to understand our own readiness to decide, we're prone to undue haste..
I'm not sure why we wouldn't know when we're ready to decide, but I'll accept that thinking for the moment. Based on that, one might conclude living for a year as our true gender does no harm and might help. Therefore RLE makes sense.
However, that logic assumes RLE is otherwise a neutral requirement. It isn't. An abundance of problems and difficulties easily come easily to mind:
It is patronizing and paternalistic. It assumes transgender people are incompetent to make decisions and cisgender people are competent to make those decisions for us.
It is a violation of our right to control our bodies. In Roe v. Wade, the Supreme Court declared more than 40 years ago that women in the U.S. have a constitutional sovereignty over their own bodies. We deserve nothing less.
It is enforced by cisgender people who have no clue what it feels like to be trans.
It was devised by …, well actually no one is sure who came up with it. One article published on the trans-health.com website attributes it possibly to a doctor named James Lorio, who does not appear to have credentials either in transgender health care or research. The wealthy founder of a research foundation he mentioned it to, however, thought it made sense.
It is based on, and perpetuates the ridiculous notion that living as a woman/man tells you something about what it will be like to have a the genitals/chest of a woman/man.
It assumes everyone who wants to alter their body also wants to live as a different gender. This is utterly untrue. There are multiple types of dysphoria. Some people have body dysphoria without social dysphoria (i.e. need to change their bodies but are comfortable living in their gender assigned at birth), while others have social dysphoria without body dysphoria and are comfortable living with a body that doesn't match their gender presentation post-transition.
It provides hardship for those who literally cannot stand life in a body that doesn't match their gender.
It requires us to pay mental health professionals to document that we have satisfied our RLE. One doctor charged me $190 for telling me he wasn't ready to qualify me for surgery, and that I needed to see him again for another $190 before he would write me a letter.
It puts transgender people at the mercy of mental health providers who often have a profit motive that conflicts with our needs.
It is cisnormative. It puts requirements on transgender people who want our bodies to be whole, while similar requirements do not exist for cisgender people.
RLE has an economic impact that may further delay surgery by eroding earning power.
RLE without surgery can itself be traumatic. Consider the case of a man required to hide the bulge of a large chest.
It asks all patients to endure difficulty for the very small percentage of outliers who experience regret.
So, to recap, in order to get surgery to make us whole, we are forced to endure a yearlong wait. We're not sure who came up this idea, and no one can prove it is useful. It violates our right to control over our own bodies, contributes to financial hardship, and seems predicated on the notion that transgender people are not competent to make decisions about our health. It is based on outdated understanding of gender dysphoria and confuses gender expression with body sex.
To me, the most baffling question is why the transgender community allows it to persist. If a policy required cisgender people to do something similar when seeking elective surgery (especially were it aimed exclusively at women or some oppressed minority that has found its voice), there would be an outcry. However Trans people meekly accept our fate as meted out by the collective wills of cisgender (and a few trans) health care providers.
When I was 13, I read a story by Shirley Jackson called "the Lottery" about a town that randomly killed one of its residents each year. No one there thought it was a good idea or knew why they originally started doing it, but no one dared stop. It had gone on so long, there must have been a good reason. It's an absurd example, but a lesson on the way people continue as they always have even in the absence of any evidence of good.
It's a lesson providers of transition-related care and transgender activists don't seemed to have learned.