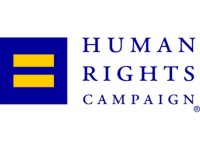 WASHINGTON, DC – Today, on the 50th anniversary of the Voting Rights Act of 1965 – a landmark piece of legislation that prohibits racial discrimination in voting –  the Human Rights Campaign (HRC), the nation's largest lesbian, gay, bisexual, and transgender (LGBT) civil rights organization, called on Congress to restore the full protections of this crucial legislation.
"The right to vote is a bedrock principle of our democracy, but our history shows us that federal action to guarantee access to the polls is often needed. For nearly five decades, the Voting Rights Act of 1965 helped accomplish that goal, making our nation more just and more equal in the process," said HRC President Chad Griffin. "But more than two years after the Supreme Court significantly undermined one of our nation's most important and successful civil rights statutes, Congress has yet to restore the full power of the Voting Rights Act. Congress should act now."
In June 2013, the Supreme Court invalidated a key provision of the Voting Rights Act, a  law that is designed to ensure minority voters across the country are able to participate equally in the electoral process by prohibiting discriminatory voting practices and removing barriers to voting.   In Shelby County v. Holder, the Supreme Court held that the formula for deciding which states and localities were required to pre-approve changes in voting laws and practices was unconstitutional, which severely weakened the federal government's oversight of discriminatory voting practices.
Fortunately, although the Court's decision invalidated the pre-approval formula, it did not bar Congress from creating a new formula. Despite significant evidence that voting discrimination is still persistent and pervasive, Congress has not acted, leaving millions of Americans more vulnerable to voting discrimination than any time since the Voting Rights Act was passed fifty years ago.
In the LGBT community, LGBT people of color, LGBT youth, and transgender Americans are the most affected by a weakened voting rights law.
In June, HRC proudly endorsed the Voting Rights Advancement Act, a bill that will help ensure that voting rights for all Americans are fully protected.  HRC will continue to work with the civil rights community to restore the full protections of this crucial civil rights law.
About the Human Rights Campaign:
The Human Rights Campaign is America's largest civil rights organization working to achieve lesbian, gay, bisexual and transgender equality. HRC envisions a world where LGBT people are embraced as full members of society at home, at work and in every community.