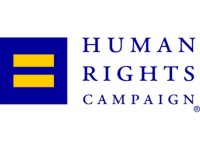 WASHINGTON, DC – Today, the Human Rights Campaign (HRC), the nation's largest lesbian, gay, bisexual, and transgender (LGBT) civil rights organization, responded to the news that the U.S. Court of Appeals for the Sixth Circuit has denied a request from Rowan County Clerk Kim Davis of Kentucky to issue a stay on a lower court's ruling that orders her to immediately resume issuing marriage licenses – including to same-sex couples – regardless of her religious objections to marriage equality. U.S. District Judge David Bunning had temporarily stayed his order directing her to do so while Davis appealed his decision to the Sixth Circuit.
"Public servants have a responsibility to serve the entire public, including LGBT people," said JoDee Winterhof, HRC Senior Vice President for Policy and Political Affairs.  "Freedom of religion is important, and Ms. Davis has the fundamental right to believe what she likes, but as a public servant she does not have the right to pick and choose which laws she will follow or which services she will provide. If Ms. Davis feels as though she cannot fulfill her responsibilities, she should resign her public position."
Davis is represented by the vehemently anti-LGBT Liberty Counsel.
About the Human Rights Campaign:
The Human Rights Campaign is America's largest organization working to achieve lesbian, gay, bisexual and transgender equality. HRC envisions a world where LGBT people are embraced as full members of society at home, at work and in every community.