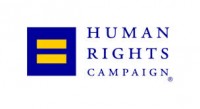 WASHINGTON, DC – Today, the Human Rights Campaign (HRC), the nation's largest lesbian, gay, bisexual, and transgender (LGBT) civil rights organization, praised the introduction of the bipartisan Pennsylvania Fairness Act in the Pennsylvania General Assembly.  Introduced by Representatives Dan Frankel (D-23) and Thomas H. Killion (R-168) in the House of Representatives and Senators Lawrence M. Farnese, Jr. (D-1) and Patrick M. Browne (R-16) in the Senate, this critically important legislation would update the state's non-discrimination law to explicitly include protections for LGBT people from discrimination at work, in housing, and in public places.
"All Pennsylvanians deserve to be able to live, work, and thrive in their communities free from unfair discrimination or harassment," said HRC National Field Director Marty Rouse. "The time for LGBT Pennsylvanians to have the critical legal protections from discrimination that they deserve is long overdue.  We urge Pennsylvania's lawmakers to promote fairness and equality by quickly passing  the Pennsylvania Fairness Act and sending it to Governor Wolf's desk without delay."
According to a recent survey, 95% of Pennsylvanians believe that everyone needs to be able to earn a living – including LGBT people – and that employees should be hired, fired or promoted based on their qualifications, experience and the jobs they do – nothing more, nothing less.  An incredible 78% of Pennsylvanians support updating the state's non-discrimination law to include sexual orientation and gender identity.
Pennsylvania's economy is the sixth largest in the country with nearly 6 million Pennsylvanians going to work every day to support themselves and their families. A statewide, uniform non-discrimination law protecting people on the basis of sexual orientation and gender identity would provide certainty and clarity to Pennsylvania employers and employees.  34 Pennsylvania municipalities have passed separate ordinances to prohibit discrimination on the basis of sexual orientation and gender identity, including Pittsburgh, Lancaster, Erie, Harrisburg, Scranton, and Philadelphia.
HRC is a proud coalition member of Pennsylvania Competes – the bipartisan campaign working to pass the Pennsylvania Fairness Act.  The coalition of large and small businesses, universities, and grassroots supporters is focused on making sure all Pennsylvanians are explicitly protected in state law from discrimination.
About the Human Rights Campaign:
The Human Rights Campaign is America's largest civil rights organization working to achieve lesbian, gay, bisexual and transgender equality. HRC envisions a world where LGBT people are embraced as full members of society at home, at work and in every community.