It's been nearly 3 years since my diagnosis of GID, and the anger of that moment hasn't faded.
Only recently have I pried open my feelings to figure out why it angered me so. Wasn't that what I was after? Hadn't I known for months that I needed to transition, and finally a mental health professional was affirming that notion, albeit reluctantly and through gritted teeth? What more did I want?
At the time, I assumed I was just reacting to scornful and disrespectful treatment at the hands of an arrogant psychiatrist. That story is told elsewhere, so I won't rehash it here, but suffice it to say that best practices in sensitivity were not followed.
Looking back, however, I think there is more to it. I felt like the diagnosis was giving me permission to transition, especially since it would open the way to taking female hormones, which I wanted to try.
Why should I need permission to be myself?
Therein lies the root of my uneasiness. To obtain medical care to smooth our transitions, we need a mental health counselor's word that we are indeed the gender we think. To open a window into just how denigrating this cisnormative practice is, imagine a world where cisgender people needed their gender diagnosed to get medical care related to it. Where a man would have to convince a psychiatrist he was really male before being given Viagra. Where a woman would need a counselor to assert she was truly female before getting prescription-strength menstrual pain relief. Absurd, right? Yet isn't that exactly what transgender people need to do — get the agreement of a mental health professional to allow us to be our gender — before getting medical care?
Why is it OK to require transgender people to, in effect, get "permission" to be our gender, but not to require cisgender people to do the same? Are we some lower form of human, who are presumed not to know our gender, while cisgender people, by virtue of their elevated status, don't have their gender questioned?
Some might claim such professionals "look out for our interests", though that in itself implies a paternalistic relationship. If someone is looking out for my interests, the assumption is they're doing something for me I can't do myself. That claim carries an implication of helplessness for transgender people. I've met a lot of transgender people, none of whom would I describe as helpless.
In fact, does it even make sense for a professional to deliver such a diagnosis? Would it ever be appropriate for a therapist to tell a competent, sane client who believed themselves to be trans that they aren't? Would it ever be appropriate when a sane, competent client, clearly understanding what it meant to be trans, decides that they aren't, for a therapist to tell them they are? Even unsure clients are generally encouraged to work it out for themselves. Are there any guidelines for gender therapists that encourage declaring with certainty that an uncertain client is or isn't transgender?
Reality is that nearly all diagnoses of GID are self-diagnoses, with the counselor merely adding confirmation using an ability conferred upon them by some license or diploma.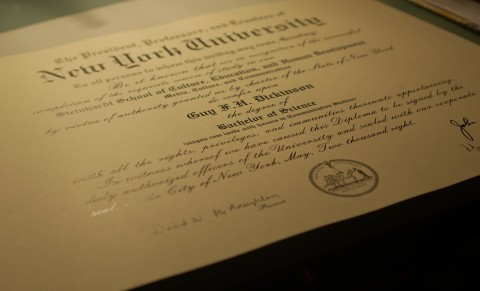 Yes, great therapists help people understand what is going on with their genders and what to do about it. That's where gender therapists are most useful, not in verifying something they cannot know and can only take the client's word for.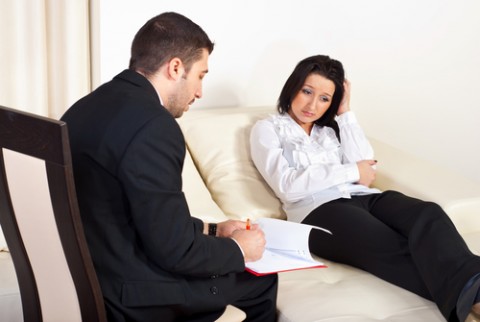 What's the harm?
The requirement for obtaining a diagnosis isn't a neutral one. It sucks time and money from transgender people who, preparing for their transitions, need as much of both as they can get. But that's not the main problem.
The main problem is that requiring a psychological diagnosis makes a statement for all the world to read that transgender people are not competent to know who they are. That we are less than cisgender people, who don't need a diagnosis to be themselves. That we are more unreliable than the youngest of cisgender children, who, studies show, know their own gender as toddlers.
This assumption is codified into law and policy in a shocking number of ways. Want a driver's license that accurately reports your gender?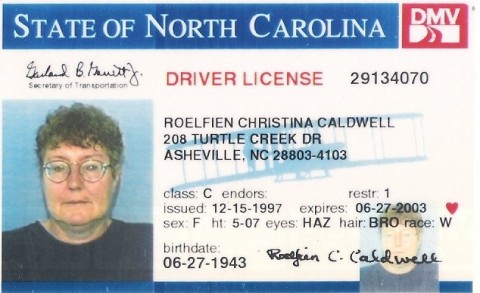 A social security account? A passport? You need a letter from a doctor confirming you're allowed to be who you are. Unless you're cisgender. Then you're assumed to be able to figure it out for yourself.
Part of the problem is the nature of the diagnosis itself. GID. Gender Identity Dysphoria. Let's leave aside for the moment, that many of us don't suffer dysphoria. I didn't. My experience was more one of euphoria at the possibility of being a member of my true gender, rather than any unhappiness living the way I was. No, the problem with GID is that it implies that you need some sort of problem to be "allowed" to medically transition. It's not good enough simply to be who we are. We have to be miserable being someone else, before being allowed to be ourselves. Another thought experiment points out how silly that is. If someone wants to change careers, say going from software engineering to teaching like I did, would we require them to prove that they are clinically unhappy being an engineer? If someone no longer wants to be a New Yorker, and moves to Maryland, would we require a counselor to verify they are clinically unhappy living in New York? The fact is that in pretty much every other aspect of our lives, we're considered competent to decide who we need to be. However, if you're transgender, a professional must certify your gender.
So how should it work?
With a little imagination we can come up with alternatives.
What if we assumed people knew their own gender? If we decide we are male or female, our doctors and therapists take our word for it, the way they do with cisgender people. In other words, we are presumed just as competent as cisgender people to decide who we are. If we are looking for hormone or surgical treatment, we are not diagnosed by a therapist. Instead, a physician verifies that we indeed are lacking the physical characteristics that would make our body whole as a member of our identified gender, and that medical treatment would help. I.e. are our hormone levels too low for a female and need adjusting? Do we have breast tissue in excess of the norm for men, so surgery would be called for?
The diagnosis would simply be a statement of physical fact, as observed by a physician, instead of a commentary on our mood as observed by a counselor. The diagnosis would be something like "body out of line with identified gender" or Body/Gender Dissynergia, for those who insist upon medical terms that are difficult to spell. A doctor would diagnose by taking a blood test for hormone levels or doing a physical exam for anatomical parts. Our gender would not be up for professional evaluation. Gender therapists would exist solely to help us figure out what we want, not to pronounce us transgender. Perhaps in cases where a patient is suspected not to be capable of assessing their own condition, an evaluation of our competence might be in order, as it would for any such patient. But absent such impairment, transgender patients would no longer be asked to "prove" their gender in ways that cisgender patients are not.
Yes, it would require a substantial change in thinking on the part of the health community about transition-related health care. But, is it possible such a change is long overdue?