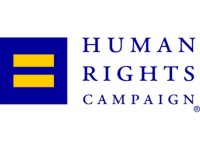 WASHINGTON, DC – Today, the Human Rights Campaign (HRC), the nation's largest lesbian, gay, bisexual, and transgender (LGBT) civil rights organization, released the following statement in response to the press events from Senator Ted Cruz and former Governor Mike Huckabee in Carter County Kentucky today:
"Ted Cruz and Mike Huckabee took a reckless and irresponsible trip to advocate on behalf of public servants who not only willfully flouted and ignored a federal court order, but also blocked other officials in the office from carrying out the law," said JoDee Winterhof, HRC's Senior Vice President of Policy and Political Affairs. "The right to believe is fundamental, but the right to use taxpayer dollars to promote discrimination is not. That's exactly why the overwhelming majority of public officials across the country are upholding the rule of law and issuing marriage licenses to all couples, including same-sex couples who are seeking to get married. Ted Cruz and Mike Huckabee's argument that taxpayers should promote discrimination and reward government employees who practice discriminatory behavior will be rejected by a majority of voters who support marriage equality and believe LGBT people should be protected from discrimination like all Americans."
Cruz and Huckabee have both supported the new, so-called First Amendment Defense Act, which would create a breakdown of government services and runaway litigation. It would permit a federal employee, for example, to argue that they could refuse to process tax returns, visa applications or Social Security checks whenever a same-sex couple's paperwork appears on his or her desk. Read more on how FADA would enable discrimination against LGBT people here.
About the Human Rights Campaign:
The Human Rights Campaign is America's largest civil rights organization working to achieve lesbian, gay, bisexual and transgender equality. HRC envisions a world where LGBT people are embraced as full members of society at home, at work and in every community.