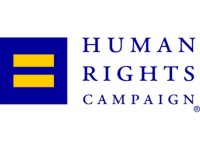 WASHINGTON, DC – Today, in response to a disturbing story about the way a transgender woman was reportedly treated by Transportation Security Administration (TSA) agents at an Orlando, FL, airport, Chad Griffin, president of the Human Rights Campaign (HRC), the nation's largest lesbian, gay, bisexual, and transgender (LGBT) civil rights organization, sent a letter to TSA Administrator Peter Neffenger calling on TSA to "conduct a swift and thorough investigation of the incident, and take immediate action to ensure transgender travelers are treated equally and with full respect."
Yesterday, Shadi Petosky live tweeted her experience where she reported she was publicly humiliated and repeatedly questioned about her gender identity after clearly stating that she is a transgender woman in an encounter lasting for more than 40 minutes.  As reported by Vox, she expressed "frustration, confusion, and outright indignation about the treatment she received by the TSA and police officers."
In the letter to Administrator Neffenger, Griffin says, "The TSA officer's atrocious treatment of Ms. Petosky highlights the need for TSA to provide consistent officer training regarding transgender and gender nonconforming travelers.  TSA should have comprehensive guidelines that are fully transparent to the public for TSA officers interacting with transgender individuals.  In addition, the agency should require training to ensure that all officers are following agency guidelines.  We urge you to take all necessary steps to ensure that officers nationwide receive the necessary training they need to conduct their jobs respectfully and efficiently."
The full letter can be read online here.
About the Human Rights Campaign:
The Human Rights Campaign is America's largest civil rights organization working to achieve lesbian, gay, bisexual and transgender equality. HRC envisions a world where LGBT people are embraced as full members of society at home, at work and in every community.