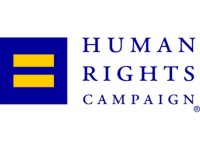 WASHINGTON, DC – Today, the Human Rights Campaign (HRC), the nation's largest lesbian, gay, bisexual, and transgender (LGBT) civil rights organization, responded to emails just released by the Indiana Economic Development Corporation (IEDC) revealing the tremendous damage Governor Mike Pence's anti-LGBT "Religious Freedom Restoration Act" (RFRA) inflicted on Indiana's economic climate. In light of the fact that there is still no law in Indiana at the state level protecting LGBT Hoosiers from unjust discrimination, the emails reveal the deep scars and risks that still remain.
"These emails are further proof of the deeply toxic impact Mike Pence's abhorrent anti-LGBT law had on Indiana's economic climate, and the immense opposition it stirred within the business community," said Olivia Dalton, HRC Senior Vice President of Communications and Marketing. "Pence's law hurt Indiana's image despite the fact that three out of four Hoosiers disagreed with it. Politicians considering similar bills across the nation should take note of the tremendous damage such laws bring to their business communities. This is precisely why major U.S. companies are endorsing the Equality Act, federal legislation that would ensure all people – regardless of their sexual orientation or gender identity – are protected against discrimination in every state nationwide."
Among the newly released emails, one was especially revealing of the damage and risks that continue to remain. Last night, WTHR reported:
"The owner of an out-of-state company wrote IEDC to share his disappointment and 'the challenge I am faced in continuing to use Indiana companies to supply parts to my product.' He informed the state that his company was considering dropping its 'treasured suppliers' in Indiana in an effort to not offend customers. 'Besides finding non-Hoosier suppliers, I am told the only solution is for the Indiana government to strike down this law that is seen as discriminatory – not make a tweak to it as being discussed today.' The legislature did not strike down the law, but rather added amended language in an attempt to appease critics and to clarify lawmakers' intent. The business owner, who asked not to be identified, told WTHR the legislative clarification to RFRA addressed neither his concerns nor his dilemma.  'It's still there for us. It's in the back of our minds, but it's still there,' he told WTHR last week. 'The fact that it even happened impacts our decision-making process. The feeling I have about the state is different, and the feeling lasts. It's causing us to think twice about using suppliers in Indiana, and we've chosen not to use some of the Indiana suppliers that we used to do work with. We've directed that business elsewhere.  It does impact our decision making. The perception is: the situation is still there.'"
In direct response to the Indiana fiasco, over 130 technology leaders – including industry leaders from Facebook, Microsoft, Google, Verizon, AT&T, and many, many more – took the unprecedented stance of calling for an end to anti-LGBT legislation around the country, saying, "We believe it is critically important to speak out about proposed bills and existing laws that would put the rights of minorities at risk. The transparent and open economy of the future depends on it, and the values of this great nation are at stake." With the tremendous business fallout, the state of Indiana hired a PR firm to try to repair its image, only later to cancel the contract in part because of an "ongoing focus on cost management."
"If the leadership of Indiana is serious about undoing the damage inflicted by the deeply unfortunate and avoidable RFRA fight, they should work together to pass a new bill that ensures protections from discrimination for LGBT Hoosiers," added Dalton.
Public and business outcry forced the legislature to pass a bill clarifying the legislation could not be used to justify discrimination, but polling commissioned by HRC soon after the anti-LGBT fiasco revealed that 75 percent of Hoosiers believe the anti-LGBT legislation damaged the state's economy—and that a 55 percent majority of Hoosiers disapproved of the job Governor Pence was doing. In June, further polling indicated Gov. Pence's re-election was in deep trouble. According to the Journal Gazette, "Just under one-third of those polled would re-elect Gov. Mike Pence — 32 percent — while 54 percent favor a new person and the rest are unsure." Notably, the poll also found that "a majority support amending Indiana's civil rights law to add sexual orientation and gender identity protections." This month, recent polling indicates his support continues to greatly suffer and is in "the low 30% range."
Currently, 31 states across the country – including Indiana – lack clear, fully-inclusive non-discrimination protections for LGBT Americans. Because of this unfortunate reality and the risks it inflicts on business, major corporations across the country are endorsing the federal Equality Act — a landmark federal bill that would guarantee explicit, permanent protections for LGBT people from discrimination in many of the most important aspects of their lives. A number of leading American corporations, including Amazon, American Airlines, Apple, the Dow Chemical Company, Facebook, General Electric, General Mills, Google, HP, IBM, Intel, Levi Strauss & Co, Microsoft, Nike, Oracle, Orbitz, PayPal, Symantec Corporation, and Target have signed on in support.
About the Human Rights Campaign:
The Human Rights Campaign is America's largest civil rights organization working to achieve lesbian, gay, bisexual and transgender equality. HRC envisions a world where LGBT people are embraced as full members of society at home, at work and in every community.