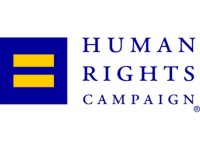 WASHINGTON, DC –  Today, the Human Rights Campaign, (HRC), the nation's largest lesbian, gay, bisexual and transgender (LGBT) civil rights organization, strongly criticized Utah Governor Gary Herbert (R) for his decision to address thousands of attendees at a massive gathering hosted by the World Congress of Families this October.  Designated an anti-LGBT hate group by the Southern Poverty Law Center, WCF's upcoming conference in Salt Lake City will convene some of the most virulently anti-LGBT extremists from across the country and around the world.
"It's astonishing that the Governor of Utah would allow himself to be mentioned in the same sentence as the World Congress of Families–let alone be in the same room with them," said Ty Cobb, Director of HRC Global.  "To be clear: this is a hate group that's literally convening thousands of extremists from around the globe to strategize and share information about their nefarious activism.  Hate is not an American value, and we call on Governor Herbert to cancel his appearance."
The World Congress of Families works closely with a dangerous group of activists spreading anti-LGBT rhetoric and promoting laws and policies that criminalize LGBT people and the speech of those who support them.  HRC's report on the group, Exposed: The World Congress of Families, makes clear that the organization and many of its affiliates are laser-focused on promoting policies and rhetoric that put LGBT people and their families at incredible risk.  In 2013, WCF forcefully advocated for the draconian anti-LGBT Russian "anti-propaganda law," met with the law's author in the Russian Duma, and released a public letter in support of the measure. As a HRC report documented last year, harassment, investigations, arrests, and acts of violence against LGBT Russians have followed in the wake of its passage.  When a Mother Jones reporter asked WCF Managing Director Larry Jacobs if the organization had contributed to the Russian crackdown on its LGBT citizens, Jacobs said, "Yes, I think that is accurate."  Moreover, WCF may be in violation of U.S. sanctions against Russia because of the organization's dealings with two Russian officials who appear on the Treasury Department's Specially Designated Nationals and Blocked Persons List.
"WCF has praised Vladimir Putin as the standard-bearer for 'morality,' and honored a Nigerian activist who claims LGBT advocates conspire with the terrorist group Boko Haram with a "Woman of the Year" award," said Cobb.  "It's not surprising that they've asked her to speak this October.  Their advocacy abroad harms LGBT people from Russia to Nigeria and beyond.  Try as they may to mask their views, WCF's positions and support for policies that target and marginalize LGBT people and incite animus around the world are undeniable."
Active across five continents, WCF has organized large international "pro-family" conventions that bring together a wide range of vehemently anti-LGBT activists. WCF's activities range from holding conferences in Nigeria focused on denying rights to LGBT people to working to silence the Russian LGBT community.
Governor Herbert will also join speakers who compare LGBT activists to Nazis, like Robert Knight and Jennifer Roback Morse. In addition to, Brian Brown, the president and co-founder of the National Organization for Marriage (NOM), a once-prominent anti-LGBT equality group. In 2011, Brown said, "When you knock over a core pillar of society like marriage, and then try to redefine biblical views of marriage as bigotry, there will be consequences. Will one of the consequences be a serious push to normalize pedophilia?"
In August 2014 WCF's planned conference in Melbourne was derailed as Australian LGBT and women's rights activists successfully worked to block the group from spreading its message of hate in Australia. The Australian Senate passed a resolution condemning the WCF's conference and urging government representatives to boycott the event, and in a moment of victory for Australian activists, longtime WCF supporter and cabinet minister Kevin Andrews was forced to cancel his appearance at the conference.  In the lead up to that conference, HRC worked with New South Wales MP Alex Greenwich to arm activists with our new report exposing the dangerous work the WCF has engaged in in Australia and around the world to rollback LGBT and women's rights.
WCF affiliate Scott Lively, who may be in attendance for Governor Herbert's presentation, traveled repeatedly to Uganda claiming that LGBT people are responsible for the Holocaust, the Rwandan genocide and the spread of HIV/AIDS.  Some Ugandan officials credit Lively with the idea of introducing new legislation to further criminalize homosexuality in the country, and prominent Ugandan LGBT activists say the "bill is essentially his creation."
Earlier this year, HRC strongly condemned WCF for hiring notorious anti-LGBT activist Janice Shaw Crouse as the executive director for their Salt Lake City conference. Crouse's deplorable record was highlighted in HRC's report Exposed: The Export of Hate, in which she received a dishonorable mention. In the past, Crouse urged the Ugandan government to take a "biblical and cultural stand against the radical homosexual agenda" and traveled to Russia in support of the regime's deeply anti-LGBT "propaganda" law.
About the Human Rights Campaign:
The Human Rights Campaign is America's largest civil rights organization working to achieve lesbian, gay, bisexual and transgender equality. HRC envisions a world where LGBT people are embraced as full members of society at home, at work and in every community.