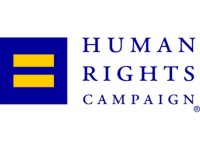 WASHINGTON, DC –  Today, U.S. Supreme Court marriage equality plaintiff Jim Obergefell will head to Capitol Hill to lead dozens of advocates in a day of lobbying for the Equality Act on behalf of the Human Rights Campaign, (HRC), the nation's largest lesbian, gay, bisexual and transgender (LGBT) civil rights organization. HRC also announced today that it will bring more than a dozen of the top U.S. companies together to launch a coalition later this month to advocate for passage of the Equality Act.
Today, HRC members and supporters have scheduled more than 100 meetings with members of Congress to discuss the Equality Act, which was introduced in July with a record number of original co-sponsors.
The Equality Act provides basic protections against discrimination based on sexual orientation or gender identity in employment, access to public spaces, housing, education, jury service, credit and federal funding.
"LGBT Americans can get legally get married but remain at risk of being fired or denied services for who they are or who they love because the majority of states in our country still lack comprehensive non-discrimination protections,"said David Stacy, HRC Director of Government Affairs. "HRC members and supporters will bring a simple message to the Hill that everyone should have a fair chance to earn a living, provide for their families, and live without fear, including people who are lesbian, gay, bisexual, and transgender, which is why we need Congress to pass the Equality Act."
HRC Members will also ask members of Congress to oppose the First Amendment Defense Act, which would allow discrimination with taxpayer funds, and to support other LGBT issues.
A majority of Americans support extending non-discrimination protections to LGBT Americans. HRC has found strong bipartisan support for the Equality Act. By an impressive 78 percent to 16 percent, voters support protecting LGBT people from discrimination, including a 64 percent majority of Republicans.
Moreover, the Equality Act is pro-business; an unprecedented number of America's top companies joined the Human Rights Campaign in support of the Equality Act in July — including Apple, Dow Chemical Company, IBM, General Mills, Levi Strauss & Co, Microsoft, Orbitz, Symantec and Target.
As part of its work to support the Equality Act, HRC is committed to launching a Business Coalition later this month to rally even more support for the Equality Act in the business community.
HRC polling in March showed that nearly two-thirds of LGBT Americans have experienced discrimination in their personal lives, and that nearly half have experienced discrimination in the workplace.
To learn more about The Equality Act, please visit www.hrc.org/EqualityForward.
About the Human Rights Campaign:
The Human Rights Campaign is America's largest civil rights organization working to achieve lesbian, gay, bisexual and transgender equality. HRC envisions a world where LGBT people are embraced as full members of society at home, at work and in every community.