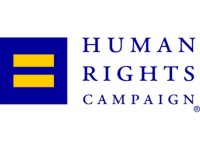 WASHINGTON, DC – Today, the Human Rights Campaign (HRC), the nation's largest lesbian, gay, bisexual, and transgender (LGBT) civil rights organization, reacted to news that Carly Fiorina has attempted to deny and walk back her own words suggesting that the Supreme Court's ruling in Obergefell v Hodges, the case that led to nationwide marriage equality is the law of the land. Talking Points Memo reported today that Fiorina denied she'd ever called the Supreme Court's decision in Obergefell v. Hodges, which legalized marriage for same-sex couples across the nation, the "law of the land," contradicting one of her earlier radio interviews on the subject.
"Carly Fiorina is playing politics with the constitutional right of LGBT Americans to be treated equally under the law in order to advance her longshot campaign for president," said JoDee Winterhof, Senior Vice President of Policy and Political Affairs for the Human Rights Campaign. "What Carly Fiorina can't deny is that her track record includes support for the discriminatory Prop 8 and Indiana Gov. Mike Pence's anti-LGBT right to discriminate bill. Carly Fiornia's extreme anti-LGBT positions put her out of the mainstream of the American people."
Fiorina not only supported a federal constitutional amendment preventing marriage equality and Prop 8, but she also defended Mike Pence's anti-LGBT bill as a "ginned-up controversy."
HRC's polling has found record support for marriage equality this year. It has also found that a 55 percent majority of voters are less likely to support a candidate for president who opposes allowing same-sex couples to marry, including 40 percent who strongly oppose. This majority includes Independents, married women and white millennials. All of these groups voted Republican in the last congressional election.
About the Human Rights Campaign:
The Human Rights Campaign is America's largest civil rights organization working to achieve lesbian, gay, bisexual and transgender equality. HRC envisions a world where LGBT people are embraced as full members of society at home, at work and in every community.