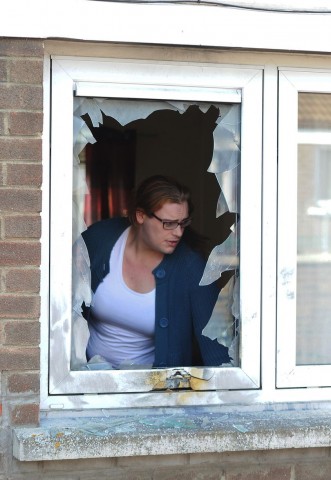 Rachel Keys, a transgender woman living in Belfast says she cannot return to her home after it was targeted and attacked with an exploding pipe bomb.
On Saturday 3rd October at around 10pm, Rachel Keys was watching TV in her living room when a device left on the windowsill of the property exploded.
"Suddenly the window came through, there was glass everywhere and there was a big bang and a flash."
Five properties were evacuated and people slept in a local community centre, fearing for their safety. Rachel has been told that she will not be able to return home and will be rehoused for her own safety.
"I didn't even have time to lift my poor cat, Jessie, who was sleeping in the bedroom. I was terrified, shaking, upset. We all had to sleep in the community centre overnight. I was distraught. Someone gave me a tablet to help calm me down and help me sleep. I didn't sleep though."
Police are treating this as a sectarian hate crime and are currently investigating – a PSNI detective said: "We are lucky that no one was injured by this device, or by the window smashing."