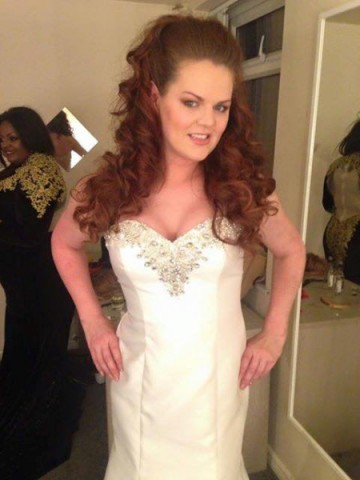 Fay Louise Purdham, 28, froze her sperm before undergoing gender reassignment surgery, and is now seeking a surrogate to carry her child, whom she plans to raise as the mother.
"I knew I wanted to become a mum even before I wanted to become a woman. I have been on my transition for years to become the woman I truly am. I have set my page up to help me on my journey to become a mother,  and have my dreams come true."
Purdham has become known in the UK for her modelling, she recently came 3rd in the Miss Transgender UK Finals 2015, and is also having her journey filmed by the BBC for a documentary. She is now trying to raise £100,000 to have a biological child on a GoFundMe page here.
Purdham, like many others, has shared how difficult growing up as the wrong gender was. "I was told by so many people that I was gay, I felt that it was imposed upon me. But I wasn't, I was transgender." When she was 16 she spoke to her GP about her gender identity and intention to transition, at 19 she changed her name legally, by deed poll, and at 21 she underwent her first surgery, which was to remove her Adam's apple.
Purdham has also commented on Caitlyn Jenner, who is now considered a spokesperson for the transgender community. "I wish Caitlyn had supported the transgender community before she was brave enough to publicly come out. She could have used her profile as Bruce to support the cause. She looks great, but not everyone has the money that she has to make that transition. She's only just transitioned, but people have been doing it for years."
Purdham has shared her journey so far with the BBC, and will hopefully continue to do so as she attempts to become a biological mother to her child. She can not only show other trans people beginning transition what is possible, but raise awareness for the trans* community and erase the image/stereotype that has been a detriment to trans people for years.