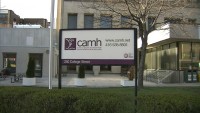 Kenneth J. Zucker is an American-Canadian psychologist and sexologist who used to be  Psychologist-in-Chief at Toronto's Centre for Addiction and Mental Health (CAMH) and head of the Gender Identity Service until he was fired last December. In 2008, he was also appointed chairman of the American Psychiatric Association workgroup on "Sexual and Gender Identity Disorders" for the 2012 edition of DSM-5 and is a professor at the University of Toronto. A group of scientists is now petitioning for his reinstatement.
After a damning report by Dr. Suzanne Zinck of Dalhousie University and Dr. Antonio Pignatiello of Toronto's Hospital for Sick Children, in which CAMH is described as an "insular entity dissimilar from what other clinics approaches", Zucker was removed from his position. It was also stated that the treatments offered to children were in fact, reparative. The report states:
"We cannot state that the clinic does not practice reparative approaches (if not outright therapies) with respect to influencing gender identity development. One patient's parent reported being encouraged not to give into that when their child insisted on wearing underwear of opposite-to-birth gender" (pp 22).
Dr. Kwame McKenzie, medical director of CAMH's Child, Youth and Family Program, apologized for the fact that "not all of the practices in our childhood gender identity clinic are in step with the latest thinking" and stated that Zucker is no longer at CAMH.
It seems that some of Zucker's friends from the scientific community, like the infamous Ray Blanchard, would like to to apply some reparative therapy to counter Zucker's removal from his position. In an open letter to the board of trustees of CAMH that was published on ipetitions.com, they falsely claim that the report was "politically motivated", while it was actually fueled by concerns that Zucker's treatment was breaking the law, which prohibits .the application of "conversion therapy" to LGBTQ youth. In the petition, the reviewers are also slandered for "not having serious scholarship in childhood gender issues", while in fact Dr Suzanne Zinck practices childhood psychiatry and is part of a transgender health team, in which capacity she sees youth on a daily basis. Dr. Antonio Pignatiello is Associate Psychiatrist-in-Chief at The Hospital for Sick Children, and won several awards in psychiatry.
The petition also tries to depict Dr. Zucker as a victim, because one of his former patients reported:
"Dr. Zucker asked him to remove his shirt in front of other clinicians present, laughed when he complied, and then referred to him as 'a hairy little vermin'" (p16)
Rather than being startled by this statement and showing some compassion with one of Dr. Zucker's victims, his defenders try to discredit this patient by claiming the statement would be "anonymous, unverified, and unexamined" and falsely depicting Zucker as a victim of that. It's reminiscent of the victim blaming of the Roman Catholic church, after accusations of child abuse came to light.
Looking at the Canadian law on conversion therapy, the long track record of victims Dr. Zucker made during his career and the fact his approach is outdated in the light of recent scientific research, it's highly unlikely that this petition will accomplish his reinstatement. The only positive thing about it is the list of people underneath the open letter: one can safely assume that the transgender caretakers signing this petition should be avoided at all costs when seeking help.