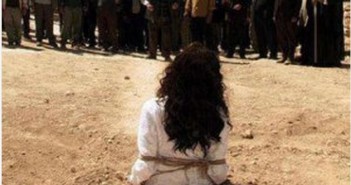 For the last seventy years, an actual stoning of transgenders was difficult to imagine in Germany, but these times seem to have changed since the New Year event that took place in Cologne and other German cities. The Dortmund police reports that three North African young men between sixteen and eighteen years old got very obset when they noticed that two women they encountered near the railway station in fact were transgender and decided to stone them for it on the spot. Yasmine and Elisa told about their experiences on German TV:
"the film of the event is constantly replaying in my head and I can't stop crying ", a traumatized Yasmine reports. "Within seconds we were pushed around. They took stones from a gravel bed on the corner and threw them at us," Elisa adds.
"Fortunately a police car was just passing by, who witnessed what happened", Kim Ben Freigang of the Dortmund police comments. "The officers immediately interfered and arrested the three. All perpetrators turned out to have a criminal record filled with convictions of theft and battery." But actually turning it into a stoning adds a new dimension to their crimes, the Dortmund police admits. "The offenders stated that such people are supposed to be stoned, so we'll hold them accountable for that motive".
Yasmine has been living as a woman for the last thirty years and she's feeling unsafe for the first time. She immediately installed a surveillance camera near her front door:
"It was barbaric what they did. They were barbarians! I'm sorry, but I never even heard of something like that being possible. Now I experienced it. In 2016! That one can do a thing like that with even stones, it just takes the biscuit."
Five days after the event took place, the two women are still too afraid to get out of their house and it will take them a long time to recover.