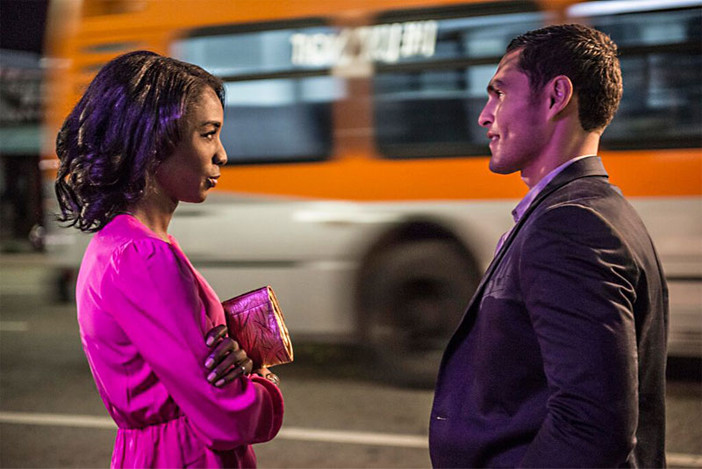 A brand new six-episode web series written by Laura Zak and Jen Richards of Caitlyn Jenner fame debuted on YouTube this week and it's brilliant. It's about the perks of being transgender and dating. Two trans women gave up on love, but new encounters give them hope. Violet falls in love with Allie, a reporter and cis lesbian, who approaches her for an interview. Her friend, the stealth human rights lawyer Paige meets James, the first man she's considered opening up to in years. Zak and Richards co-wrote the series and appear in it as Violet and Allie.
The show is very different from the way that transgender people are portrayed in the movie industry and features trans women playing trans women, where in other recent movies and series like The Danish Girl and Transparent, major trans roles went to cisgender people like Eddie Redmayne and Jeffrey Tambor.
"It's a deeply exciting prospect as a writer to tell a story that's not yet been told in popular media", Laura Zak told the Mary Sue. "When Jen and I first started discussing the concept of the show, it was just before the first season of Transparent was released, so the representation of trans and queer love stories was especially poor. I most enjoy writing creatively about themes that are resonating in my own life. As Jen and I were building a friendship, and sharing more of ourselves and our perspectives with one another, we stumbled upon a wealth of incredibly compelling anecdotal information. The more we shared, and the more we brainstormed what a love story between a trans woman and a queer-identified cis woman would look like, the more excited we became. As you say, it really did feel like "we have to make this happen". We couldn't believe that a story like this didn't already exist.
Zak and Richards hope that the talent evident in Her Story will attract media companies that are willing to expand the show into a full series. "Ideally we'd love to do something with Netflix, Amazon, or a similar service," Zak said in an interview with Buzzfeed.. "Our idea would be to treat what we've already shot as an independently produced pilot. What we've shot so far would amount to the first episode or the first couple of episodes."
If Her Story is picked up and made into a full series, that would mark a major milestone in the development of trans stories on television. Even as Transparent has been praised as an important step forward in the representation of trans characters on screen, and the Sense8 features a trans woman character, Her Story explores new territory by centering transwomen's perspectives.
All episodes can be watched here.