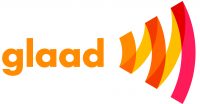 Las Vegas, NV – Multi platinum-selling recording artist Demi Lovato wore her support for the transgender community during the 24th Annual Billboard Music Awards on Sunday, once again taking a strong stand against North Carolina's anti-LGBT law known as HB2. During her performance, the GLAAD Vanguard Award recipient wore a T-shirt featuring an inclusive bathroom symbol. A replica of the T-shirt will be sold during Lovato's Honda Civic tour: Future Now and the proceeds will be donated to LGBT organizations in North Carolina, GLAAD announced today.
"Demi Lovato continues to be a fearless ally for LGBT equality and acceptance," said GLAAD President & CEO Sarah Kate Ellis. "By wearing her support for the transgender community, Lovato is raising critical visibility for vulnerable LGBT North Carolinians and sending an invaluable message of support to transgender people everywhere."
Proceeds from the equality-affirming T-shirt will benefit Equality NC, the state organization working to secure equal rights and justice for LGBT North Carolinians, as well as Time Out Youth, a Charlotte-based community center that provides support and services for LGBT youth.
In April, Lovato and Nick Jonas cancelled their North Carolina tour dates over the state's anti-LGBT law and in a statement released to GLAAD, they said in part:
"North Carolina's discriminatory HB2 law is extremely disappointing, and it takes away some of the LGBT community's most basic rights and protections. But we will not allow this to stop us from continuing to make progress for equality and acceptance."
GLAAD presented Lovato with the Vanguard Award at the 27th Annual GLAAD Media Awards in April in recognition of her work to advance equality and acceptance of LGBT people.
About GLAAD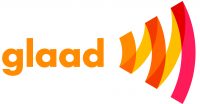 GLAAD rewrites the script for LGBT acceptance. As a dynamic media force, GLAAD tackles tough issues to shape the narrative and provoke dialogue that leads to cultural change. GLAAD protects all that has been accomplished and creates a world where everyone can live the life they love. For more information, please visit
www.glaad.org
or connect with GLAAD on
Facebook
and
Twitter
.