Will standing in a circle of naked men deep in the woods turn gay men straight? Is disrobing in front of a mirror alone with your therapist and then touching "your masculinity" a cure for homosexuality? Does beating a pillow representing your mother really help develop "healthy" relationships with other men?
The men and women who people this industry known as "conversion," "reparative" or "ex-gay" therapists are like modern-day phrenologists, the "experts" beloved by the Nazis who thought they could identify inferior human beings by measuring their subjects' skulls. They employ theories that have been thoroughly debunked by virtually all relevant medical associations. They cite bizarre studies that were shot down decades ago as key documents. They use techniques that were described in court by one expert as "worse than snake oil." They are quacks.
Many of them are doubtless sincere. Some describe their own struggles with "unwanted same-sex attractions." But sincere or not, the promotion of conversion therapy has a cynical side. If being gay, lesbian, bisexual or transgender is merely a chosen behavior, one that can be "fixed" with the right mental health treatment, then criticizing LGBT people for their sexual choices is akin to simply criticizing bad behavior. Unlike attacking someone for their skin color, reparative therapists can condemn the gay "lifestyle" and still claim that they are not LGBT-hating bigots.
The real science is perfectly clear. A consensus of the vast majority of psychiatrists, psychologists and other counselors and their professional organizations agree that homosexuality is a normal variation of human sexuality. Likewise, they condemn reparative therapy and other attempts to change sexual orientation.
This report is built around revelations that emerged from a lawsuit that was tried in New Jersey last year. Represented by the Southern Poverty Law Center (SPLC) and other attorneys, several gay plaintiffs sued Jews Offering New Alternatives for Healing, or JONAH (formerly Jews Offering New Alternatives to Homosexuality), under a state consumer fraud law.
The case did not go well for JONAH. The judge in the case barred almost all testimony from the six experts proffered by the defendants, saying that "the theory that homosexuality is a disorder is not novel but like the notion that the earth is flat and the sun revolves around it instead is outdated and refuted." In the end, the plaintiffs won a hands down victory and JONAH went out of business. But in depositions and the trial itself, the creepy world of reparative therapy was laid bare.
Nude group exercises and one-on-one therapy, re-enactments of past sexual abuse, group cuddling, and counseling blaming parents were normal. Bizarre practices included using anti-LGBT slurs, basketballs and even a pair of oranges representing testicles. Plaintiffs were told that living as gay men would reduce their lifespans, subject them to terrible diseases, and ensure miserable lives.
The practice of reparative therapy, which one expert estimates has been administered to one in three LGBT youths in recent years, is unconscionable, particularly when it is forced on young people by parents who are often trying to do what they think is best for their children. A number of experts have shown clearly that such therapy is unethical and utterly counterproductive.
Based on this study, the SPLC recommends several steps:
At a minimum, states and localities should outlaw the provision of conversion therapy to minors. Already, four states and two cities have passed such laws. Many more are considering similar action.
Congress should pass the Therapeutic Fraud Prevention Act introduced last year by U.S. Rep. Ted Lieu (D-Calif.) A companion bill was filed in the Senate this April by U.S. Sens. Cory Booker (D-N.J.) and Patty Murray (D-Wash.). The legislation would classify conversion therapy as a fraudulent practice under the Federal Trade Commission Act, making it illegal to advertise or sell.
Professional associations licensing psychiatrists, psychologists and other counselors should sanction members who engage in it.
Insurers, both private and public, should refuse to reimburse claims made by reparative therapists.
If these things are not done, if the quacks who make up the reparative therapy business are not stopped, lives will continue to be ruined.
Read the rest of the report
This is a report about junk science and some of the people who propagate it. It is not about silly, perhaps amusing theories about ESP or life on the moon or even purported miracle cures for cancer. The "science" examined here actively harms people, leading with grim regularity to suicide, depression and an array of self-destructive behaviors. It demeans, defames and defrauds human beings, typically at their most vulnerable moments. And, as if that weren't enough, it regularly lays the blame for the alleged malady of homosexuality at the feet of gay people's parents, despite the fact that they are wholly innocent.
About the Southern Poverty Law Center
The Southern Poverty Law C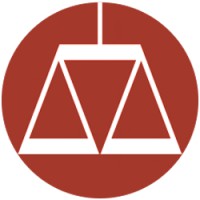 enter is a nonprofit organization that combats hate, intolerance and discrimination through education and litigation. Its Intelligence Project, which prepared this report and also produces the semi-annual investigative magazine Intelligence Report, tracks the activities of hate groups, extremist antigovernment activity, and the anti-LGBT movement. Its Teaching Tolerance project helps foster respect and understanding in the classroom. Its litigation arm files lawsuits against hate groups and extremist groups that attack the LGBT community.