"Homosexuals deserve to die!," Catholic priest reported for criminal solicitation.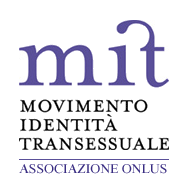 Decimoputzu (Sardinia – Italy) – After mass shooting at the Pulse nightclub in Orlando, FL in the United States, the Gay Lex Studio in Bologna (Italy) launched a campaign to gather any homophobic statements and any reports of solicitation of violence against GLBT people.
On June 19th 2016, Cathy La Torre (lawyer and vice president of MIT – Movement of Transsexual Identity), reported to the authorities the catholic priest Don Massimiliano Pusceddu. Just few days after the mass shooting in Orlando in which 49 persons were murdered at  the Pulse nightclub, Don Pusheddu, in a sermon, clearly stated that "homosexuals deserve to die", defining as "prophetical" some words of Saint Paul.    
On her Facebook page Cathy La Torre writes:
"I've just reported Don Massimiliano Pusceddu for criminal solicitation. Now I'm in front of his church. because also in Decimoputzu there are gays and lesbians and they shouldn't have to fear ex-boxer priests and their guns! Share it, don't be silent anymore."
The priest who invoked the death for homosexuals during his sermon, is also known for his passion for boxing, has been previously accused of injuries, threats, and possession of a handgun.
Don Pusceddu defends himself saying that he can express freely his own opinion in favor of the traditional family because "he pays taxes and he is a citizen like everyone else".
"Homosexuals deserve to die", declares again the pastor on a radio interview, "I just defend the traditional family made up by a man and a woman, all the rest are all naughtiness".
A petition on Change.org has been launched against the priest. The target of the petition is to gather at least 50,000 signatures to ask the Pope Francesco to dismiss him.
The petition will be forwarded not only to Pope Francesco, but also to the President of the Italian Chamber of Deputies Laura Boldrini, to the President of the Italian Senate Pietro Grasso, to the Prime Minister Matteo Renzi, to the Minister of Justice Andrea Orlando and to the President of Italian Republic Sergio Mattarella in order to ask for a specific law protecting against homophobia and transphobia.