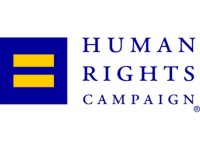 WASHINGTON — Today, the Human Rights Campaign (HRC), the nation's largest lesbian, gay, bisexual, transgender, and queer (LGBTQ) civil rights organization, called on President-elect Donald Trump and Vice President-elect Mike Pence to denounce comments made by Tony Perkins calling for a purge of pro-LGBTQ State Department employees. Perkins, a close Trump ally and the head of the rabidly anti-LGBTQ Family Research Council, called on the incoming administration to have pro-LGBTQ employees "ferreted out" and "replaced by conservatives."
"Tony Perkins' proposal to purge pro-LGBTQ employees from the State Department is beyond the pale," said HRC President Chad Griffin. "Perkins is hatefully suggesting pro-equality, career civil servants be rounded up and sent packing for doing their jobs.  The incoming administration should immediately denounce Perkins' illegal and vindictive proposal. The State Department plays a crucially important role in America's efforts to advance LGBTQ human rights around the globe. In countries with hostile anti-LGBTQ regimes — like Russia, Syria and Egypt — lives are literally at risk. Countless LGBTQ people depend on the State Department's efforts, and we cannot and must not leave them behind."
The Family Research Council (FRC) is known for virulent rhetoric that has earned them designation as a hate group by the Southern Poverty Law Center. FRC has a long history of demonization of LGBTQ people that has nothing to do with disagreements over public policy issues such as marriage equality or non-discrimination laws.  Among FRC's many anti-LGBTQ statements devoid of facts are their linkages of gay people to pedophiles, their call for exporting gay people from the United States, their position that there should be criminal penalties for homosexuality, and their thoroughly debunked claim that one can change their sexual orientation.
The nomination of ExxonMobil CEO Rex Tillerson to be Secretary of State has raised critical questions as to how a Trump administration plans to protect LGBTQ employees and contractors affiliated with the State Department, and whether it will continue American efforts to advance LGBTQ human rights through U.S. foreign policy. It wasn't until 2015, following President Obama's July 2014 executive order requiring federal contractors to protect LGBTQ workers from discrimination, that ExxonMobil added sexual orientation and gender identity to its non-discrimination policy for workers in the United States.
About the Human Rights Campaign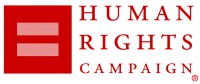 The Human Rights Campaign is America's largest civil rights organization working to achieve equality for lesbian, gay, bisexual, transgender, and queer people. HRC envisions a world where LGBTQ people are embraced as full members of society at home, at work and in every community.