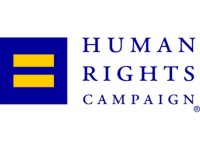 WASHINGTON — Today, the Human Rights Campaign (HRC) Equality North Carolina, and the National Center for Transgender Equality (NCTE) issued the following statements after the North Carolina General Assembly failed to repeal the state's deeply discriminatory HB2. Full repeal of HB2 was a central part of a deal negotiated by Governor-elect Roy Cooper that included the recent repeal of Charlotte's non-discrimination ordinance.
At the last minute, GOP leadership in the General Assembly blew up the deal when they sought to keep hateful, anti-LGBTQ provisions that would have maintained, potentially indefinitely, the prohibition on cities protecting their own residents. These very same inclusive protections exist in more than 100 cities, including Jackson, Miss., Louisville, Ky., Orlando, Fla., and Minneapolis, Minn., which passed them in 1975. HB2, which continues to remains in effect, was rammed through the legislature nine months ago, causing a significant national outcry, severe economic fallout, and the defeat of the state's Republican governor — the only incumbent governor from either party to lose on election day.
"Today, the public trust has been betrayed once again. Lawmakers sent a clear message: North Carolina remains closed for business," said HRC President Chad Griffin. "It's been 273 days since Republican state lawmakers passed the hateful HB2 law, and they have resisted fixing the mess they created every step of the way. Even after Charlotte responded to the GOP leadership's loathsome demand to repeal common sense protections that exist in more than 100 cities, Senator Berger and Speaker Moore failed to make good on the 'deal' they brokered with Governor-elect Cooper to fully repeal HB2. Their shameful actions and broken promises subject LGBTQ North Carolinians to state-mandated discrimination, contribute to a heightened environment of harassment and violence, and will continue the significant harm done to the state's reputation and economy. It's clear today that the GOP leadership's cruelty towards lesbian, gay, bisexual and particularly transgender North Carolinians knows no bounds. For our part, we will continue to fight to defeat all of HB2 and protect North Carolinians no matter what it takes."
"For 273 long days, HB2 has put LGBTQ North Carolinians at risk for discrimination and violence. Every single day, we have lost businesses, new residents, tourists, concerts, and sporting events," said Equality NC Executive Director Chris Sgro. "Today's failure to repeal HB2 is a blow to not just the LGBTQ community but to the entire state of North Carolina. With HB2 still on the books and the Charlotte Ordinance fully repealed we will only continue to lose businesses and put LGBTQ North Carolinians in harms way. The North Carolina General Assembly Leadership has made clear today that North Carolina remains closed for business."
"The North Carolina General Assembly is a national disgrace," said NCTE Executive Director Mara Keisling. "In March, North Carolina lawmakers passed HB2. Last week, they made a shocking move to wrest power from Governor-elect Roy Cooper before he even took office. Today, they claimed they would repeal HB 2. As we have come to expect from these dishonest and underhanded extremist lawmakers, however, were not planning on repealing it in full. The repeal bill included a portion that bans cities in North Carolina from passing their own nondiscrimination laws for, at least, six months.This is unacceptable. The legislature's actions today have proven that the people of North Carolina—particularly transgender North Carolinians—cannot have any faith in their shameless lawmakers. We continue to stand with the people of North Carolina, particularly the transgender people who have been harmed by HB2 and their own lawmakers' actions, and we will continue to fight shoulder-to-shoulder with them until this shameful legislation is repealed in its entirety."
Following passage in March of this year, HB2 triggered a national outcry of opposition, and a broad range of voices spoke out over the last 9 months demanding its full and complete repeal. The economic fallout — including more than $600 million in lost business — grew as companies concerned with protecting their consumers and employees moved conventions, trainings, operations, productions, and other events out of state. In November, North Carolina Governor Pat McCrory became the only incumbent governor from either party to lose re-election this year after he championed and signed into law HB2.
North Carolina polling released by HRC and Equality NC found that HB2 was the number one issue leading to Governor Pat McCrory's defeat — the only incumbent governor from either party to lose on election day. The HRC and Equality NC survey of 500 North Carolina voters found that 62 percent of voters opposed HB2, while only 30 percent supported the law. HB2 was also listed as the leading reason to vote against McCrory — with 57 percent citing the bill, 17 points above any other issue.
About the Human Rights Campaign:
The Human Rights Campaign is America's largest civil rights organization working to achieve lesbian, gay, bisexual, transgender and queer equality. HRC envisions a world where LGBTQ people are embraced as full members of society at home, at work and in every community.
Equality NC is a statewide organization working to secure equal rights and justice for lesbian, gay, bisexual and transgender North Carolinians. For more information, please visit www.equalitync.org
The National Center for Transgender Equality is the nation's leading social justice advocacy organization winning life-saving change for transgender people.