Decision by judge with history of anti-LGBTQ rulings comes just one day before Affordable Care Act non-discrimination measures were to go into effect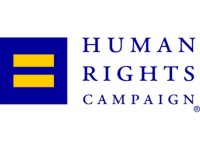 WASHINGTON – The Human Rights Campaign (HRC), the nation's largest lesbian, gay, bisexual, transgender and queer civil rights organization, responded to a federal judge's decision yesterday to issue an injunction blocking enforcement of federal protections set to go into effect today barring discrimination in healthcare services based on an individual's gender identity, as well as reproductive health services. U.S. District Judge Reed O'Connor's decision came in response to a lawsuit filed by Texas and several other states, as well as religiously-affiliated medical groups, seeking to overturn a U.S. Department of Health and Human Services regulation implementing Section 1557 of the Affordable Care Act, which forbids discrimination in health insurance and by health providers accepting federal funds.
"Judge O'Connor's decision to prevent the Department of Health and Human Services from implementing crucial protections for transgender people seeking healthcare services puts thousands of people at risk of marginalization, harassment, and discrimination at a time they are most vulnerable and in need of inclusive, respectful care," said HRC Legal Director Sarah Warbelow. "In addition, limiting access to reproductive healthcare harms millions of Americans including LGBTQ people who rely on reproductive healthcare for a broad range of reasons. While Judge O'Connor's action is unconscionable, we believe that justice will prevail as courts continue to recognize that discrimination on the basis of sex is illegal, including discrimination on the basis of gender identity."
O'Connor is the same judge who in August issued an injunction blocking the U.S. Department of Justice from enforcing guidance provided to school districts by the U.S. Departments of Education and Justice clarifying that transgender students have a right to be treated with dignity and free from discrimination in schools. In March of 2015, he also sought to block Family and Medical Leave Act (FMLA) rights for legally married same-sex couples despite the Supreme Court of the United States' decision in United States v. Windsor (2013) recognizing the marriages of same-sex couples under federal law.
About the Human Right's Campaign:
The Human Rights Campaign is America's largest civil rights organization working to achieve equality for lesbian, gay, bisexual, transgender, and queer people. HRC envisions a world where LGBTQ people are embraced as full members of society at home, at work and in every community.