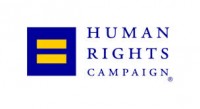 Today, HRC strongly condemned a Tennessee Senate Commerce and Labor Committee vote to advance SB 127 — legislation promoting taxpayer-funded discrimination against LGBTQ Tennesseans and their families. The discriminatory proposal would prohibit state agencies and municipalities from requiring businesses, organizations, contractors, and grantees, to not have policies that discriminate against LGBTQ people."This bill is a thinly veiled legislative assault on LGBTQ Tennesseans and their families," said HRC Legal Director Sarah Warbelow. "Taxpayer funds should never be used to discriminate. This proposal would forbid crucially important LGBTQ non-discrimination protections from being implemented by state and local government agencies. The Tennessee Senate should reject this shameful, discriminatory overreach of power."

SB 127 states, "A government entity shall not take discriminatory action against a business entity on the basis of the internal policies of the business entity, including, but not limited to, personnel and employee benefit policies that are in compliance with state law." The measure defines business entities so broadly that it would apply to for-profit entities, non-profit entities (both secular and religious), and in some circumstances, even individuals.

Unlike 19 other states, Tennessee has no statewide non-discrimination protections in place for LGBTQ people. Under this measure, government agencies who choose to take action to protect LGBTQ people would be barred from doing so.

The discriminatory proposal would have far-reaching implications for the LGBTQ community, as well as any community not explicitly protected under state law. For example, under this proposal:
Cities could not refuse to give a grant to an organization operating emergency shelter services if they refuse to serve LGBTQ people.
Cities could not refuse to secure a bond to finance a hospital that has a policy of not recognizing the marriages of same-sex couples for visitation or medical decision making.
Cities could not choose to contract with a nursing home corporation that has a non-discrimination policy for sexual orientation and gender identity over one that doesn't.
Cities could not refuse to enter into a cooperative agreement with a homeless shelter because they refuse to provide services for the elderly.
A state could not refuse to enter into a contract with a counseling center that refuses to treat veterans or youth in crisis.
Comment from the Editor:
This is yet another attack
on a disadvantaged group from a country with a history of such things. Once again, government officials are seeking to place an asterisk next to the designation of an entire group of people. Make no mistake: if we allow this to continue on the state and local level, these people will embolden those who seek to make this happen nationally. Change begins at home. Be that change.
About the Human Rights Campaign:
The Human Rights Campaign is America's largest civil rights organization working to achieve lesbian, gay, bisexual, transgender and queer equality. HRC envisions a world where LGBTQ people are embraced as full members of society at home, at work and in every community.