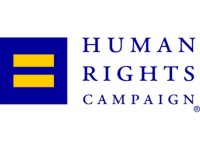 Washington — In a new video released 13 April, HRC calls on Senators to #StopMarkGreen, Donald Trump's nominee for Secretary of the Army. Green built his political career on hateful attacks against LGBTQ people and is a danger to every LGBTQ soldier bravely serving our country. Green encouraged the state of Tennessee to deny marriage licenses to same-sex couples after the Supreme Court ruled in Obergefell v. Hodges, characterized being transgender as a "disease," and supports license to discriminate laws that target LGBTQ people.
In his first public statement since being nominated, Green attempted to dismiss his disgraceful attacks against the LGBTQ community as just "politics." Our service members deserve better and HRC is urging senators to stand up to #StopMarkGreen. Check out the video here, and read the latest news coverage on Green's disqualifying record at HRC.
See below for a roundup of the latest news coverage on Green's record:
Army Times, LGBT advocates call on Senate to drop Army secretary nominee: "Reached for comment, a representative said Green's past politics will not inform his decision-making as Army secretary. 'I was nominated by President Trump to do one job: serve as his secretary of the Army,' Green said Tuesday in a statement to Army Times. 'If confirmed, I will solely focus on making recommendations to him on how to keep our country safe and secure. Politics will have nothing to do with it.'"
The Washington Post, "LGBT advocates launch effort to block Trump's 'appalling' Army secretary nominee": Green "…has suggested that being transgender is a disease and sponsored legislation in Tennessee that critics say would allow businesses to discriminate against their own employees on the basis of sexual orientation. He also suggested last fall that while most millennials are accepting of transgender people, he wanted to be a 'light' that set the record straight."
New York Daily News, "Army secretary nominee Mark Green would be a 'danger' to LGBT soldiers, advocacy groups claim": "Army secretary nominee Mark Green's past statements and legislative record make him 'a danger to every LGBTQ soldier,' human rights groups claim… Green is 'one of most extreme anti-LGBT politicians in the country,' Human Rights Campaign national press secretary Stephen Peters, a former Marine discharged under the 'Don't Ask, Don't Tell' law, told reporters in a call on Monday."
AP, Trump's anti-gay Army secretary choice best known for his political ambition: "Green last year supported legislation that lets therapists decline to see patients based on religious values and personal principles. Critics say the law allows for discrimination against gay, lesbian, bisexual and transgender people."
The Hill, "LGBT groups: Trump 'couldn't have picked a worse' Army secretary nominee": "But as a Tennessee state senator, he's made numerous anti-LGBT statements and sponsored a number of anti-LGBT bills… 'We are back to where the country was at its beginning, and it's the armed citizen who will defend this nation,' Green said. 'And there's something else that we've got to protect ourselves from, and it is an overreaching federal government. The notion that Mr. Obama thinks that he can tell the state of Tennessee who can go into a men's bathroom or a women's bathroom is absurd.' In the same speech, he advocated for 'civil disobedience' to respond to what a questioner described as the 'tyrannical government.' Green used the example of the governor of Tennessee perhaps denying marriage licenses to same-sex couples."
USA Today, "LGBT advocates bridle at Trump's choice to lead Army": "Advocates for gay, lesbian and transgender rights urged the Senate on Monday to reject President Trump's choice for Army secretary, calling him 'a social issues warrior' who has worked to undermine LGBT rights at every turn… LGBT groups point to Green's legislative record in Tennessee and his public comments on issues such as same-sex marriage and transgender rights as proof of his 'radical and outdated' views."
Washington Blade, "LGBT groups seek to derail Army nominee over anti-trans views": "Other anti-LGBT measures Green has supported include a bill that would bar transgender students from using public restrooms in schools and colleges consistent with their gender identity and a 'religious freedom' bill that would allow teachers to opt out of teaching anything that's not 'consistent with the educator's own conscience.' Green also backed a 'religious freedom' measure, signed into law last year by Tennessee Gov. Bill Haslam, that would allow mental health practitioners to refuse treatment for LGBT patients out of religious objections."
The New York Times, "L.G.B.T. Advocates Criticize Nominee for Army Secretary": "Green's nomination… had already drawn criticism from L.G.B.T. advocates even before Mr. Trump officially named him… the American Military Partner Association, the largest organization of L.G.B.T. military families, accused Mr. Green of making 'a shameful political career out of targeting L.G.B.T. people for discrimination.' Ashley Broadway-Mack, the president of the association, said that 'all soldiers and their families, including those who are L.G.B.T., should have confidence that the secretary of the Army has their back and is working for their best interest. Unfortunately, based on his vicious, anti-L.G.B.T. record, Mark Green cannot be trusted to ensure all those who serve have the support they need and deserve.'"
For the latest news on Mark Green and the Trump Administration's ongoing campaign against the LGBTQ community, sign up for HRC's #AM_Equality daily tipsheet here.
About the Human Rights Campaign:
The Human Rights Campaign is America's largest civil rights organization working to achieve equality for lesbian, gay, bisexual, transgender, and queer people. HRC envisions a world where LGBTQ people are embraced as full members of society at home, at work and in every community.