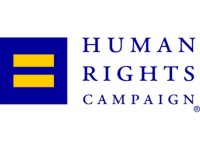 Washington, D.C. — Today, the Human Rights Campaign (HRC), the nation's largest lesbian, gay, bisexual, transgender, and queer (LGBTQ) civil rights organization, blasted President Donald Trump's dangerous and unpatriotic move to reinstate a ban on qualified transgender people serving in the military. His reprehensible action could result in the discharge of more than 15,000 transgender Americans currently serving our country at this critical time.
"Today Donald Trump has proven himself as unpatriotic as he is unfit to serve as Commander in Chief. He has put a target on the backs of the more than 15,000 transgender troops proudly serving in our military," said HRC President Chad Griffin. "This heinous and disgusting action endangers the lives of American service members, undermines military readiness and makes our country less safe. It is also the latest effort by Trump and Mike Pence to undo our progress and drag LGBTQ people back into the closet by using our lives as political pawns."
According to a Trump Administration official, this policy reversal is a blatant political maneuver designed to appeal to the most radical of Trump's base, without consideration of how it will undermine military morale and readiness. The administration official confirmed, "This forces Democrats in Rust Belt states like Ohio, Michigan, and Wisconsin, to take complete ownership of this issue. How will the blue collar voters in these states response when senators up for re-election in 2018 like Debbie Stabenow are forced to make their opposition to this a key plank of their campaigns?"
Today, the Trump Administration is also expected to attack the LGBTQ community on another front. U.S. Attorney General Jeff Sessions is said to be preparing to file a legal brief seeking to undermine a growing legal consensus that LGBTQ people are protected from discrimination under Title VII of the Civil Rights Act of 1964. It would reverse former U.S. Attorney General Eric Holder's assertion that discrimination on the basis of gender identity is prohibited under Title VII. As a result, DOJ would no longer enforce civil rights laws on behalf of LGBTQ people, a move that could have dangerous influence on federal court cases across the country.
According to the Williams Institute, there are an estimated 15,500 actively serving transgender members of the U.S. military. Thousands of transgender people have served with honor and distinction in our military, including the more than 134,000 transgender veterans who are alive today. Transgender service members have risked their lives around the world, and the previous transgender military ban made them unable to be their authentic selves or seek the medical care they needed. This had negative implications for our nation's military readiness. A service member who is able to be open and honest about their gender identity and receive appropriate care is more productive and focused on the mission.
About the Human Rights Campaign:
The Human Rights Campaign is America's largest civil rights organization working to achieve equality for lesbian, gay, bisexual, transgender, and queer people. HRC envisions a world where LGBTQ people are embraced as full members of society at home, at work, and in every community.
From the Editor:
In typical classy Trump fashion he announced his screwing of thousands of people via Twitter: