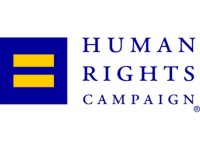 WASHINGTON – Today, amidst ongoing attacks on the rights of marginalized Americans, the Human Rights Campaign (HRC), the nation's largest lesbian, gay, bisexual, transgender and queer (LGBTQ) civil rights organization, released an inspiring video message featuring many of the breakout stars from the 2016 Democratic National Convention. Their message of hope and power marks the one-year anniversary of the final night of the convention, which featured the moving address by Gold Star father Khizr Khan and the groundbreaking speech by HRC's Sarah McBride, the first openly transgender person in U.S. history to address a major party convention.
Joining Khan and McBride in the video are fellow convention speakers DREAMer Astrid Silva, international disability rights activist Anastasia Somoza, anti-gun violence advocate and a "Mother of the Movement" Lucia McBath, and Karla Ortiz, the 12-year-old daughter of undocumented parents who shared her fears of the prospect of her family's separation and deportation.
"In the year since the convention, the Human Rights Campaign has joined with our members, supporters, and organizational partners to stand up against hate in all of its forms," said HRC National Press Secretary Sarah McBride. "The vision of America presented on stage at last year's Democratic convention lives on in the everyday activists and advocates marching, calling, writing, and speaking out across the country. From responding to attacks on transgender troops to protesting heartless attempts to rip health care away from millions of Americans, we have seen the power of our voices and continue to know that we remain stronger together."
During his first six months in office, Donald Trump and Mike Pence have sought to turn back the clock on our nation's progress, including instituting an un-American Muslim ban, rescinding the Deferred Action for Parents of Americans (DAPA) program, fighting to rip health care away from millions of Americans, revoking lifesaving guidance promoting the protection of transgender students, and reinstating a ban on transgender military service members.
With each attack, a growing movement of resistance has filled parks, streets and airports, written and called members of Congress and spoken out against the politics of hate. This week alone, HRC members and supporters have made more than 60,000 calls to the White House and to the Senate to fight back against Trump's impromptu ban on transgender service members and a coordinated effort to dismantle crucial, life-saving health care affecting as many as 32 million Americans.
"The only way to fight un-American hate is to unite and push back with one voice and by standing together against divisiveness," said Khizr Khan. "In our society we come with different identities including gender, race, religion, class, sexual orientation, national origin, but have equal dignity and equal rights guaranteed by our constitution and founding values. I have traveled throughout the country and majority of America is with us and supports the fundamental right of equality for all Americans."
To watch the inspiring video, visit https://www.youtube.com/watch?v=0ip55mZ1C_8&feature=youtu.be.
About the Human Rights Campaign:
The Human Rights Campaign is America's largest civil rights organization working to achieve lesbian, gay, bisexual, transgender and queer equality. HRC envisions a world where LGBTQ people are embraced as full members of society at home, at work and in every community.