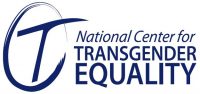 Washington, DC—Last Friday, comedian Lil Duval appeared on "The Breakfast Club," a radio program on New York's Power 105.1. In the course of the interview, Duval remarked that if he began dating a woman and she later shared with him that she was transgender, he would murder her. In his words, "This might sound messed up, but I don't care, she dying." Though he later defended his comments as simply being a "joke," it is no laughing matter.
In response to Duval's interview, Raffi Freedman-Gurspan, Director of External Relations at the National Center for Transgender Equality, offers the following statement:
"Lil Duval's comments are completely unacceptable. Violence against transgender women is not a joke; it is a terrifying reality. Of all the anti-LGBTQ hate violence murders committed in the United States in 2015, two-thirds of them were murders of transgender people, and most of the victims were transgender women of color. And as we found in the U.S. Transgender Survey, over half of transgender Americans have experienced violence from romantic and sexual partners. Transgender people face an epidemic of violence in our communities, and Lil Duval's flippant "joke" about his hypothetical actions demonstrates just how dire the problem is."
About The National Center for Transgender Equality
The National Center for Transgender Equality is the nation's leading social justice advocacy organization winning life-saving change for transgender people.
NCTE was founded in 2003 by transgender activists who recognized the urgent need for policy change to advance transgender equality. With a committed board of directors, a volunteer staff of one, and donated office space, we set out to accomplish what no one had yet done: provide a powerful transgender advocacy presence in Washington, D.C.
Today, NCTE has grown to a staff of 17 and works at the local, state, and federal level to change laws, policies and society. Download NCTE's brochure here.
Mission
The National Center for Transgender Equality is a national social justice organization devoted to ending discrimination and violence against transgender people through education and advocacy on national issues of importance to transgender people.
By empowering transgender people and our allies to educate and influence policymakers and others, NCTE facilitates a strong and clear voice for transgender equality in our nation's capital and around the country.
Projects
Racial and Economic Justice Initiative (REJI)
NCTE's Racial and Economic Justice Initiative ensures the perspectives and priorities of transgender people of color, and those who live in urban and rural poverty, are part of the national policy and advocacy agenda. This includes federal policy, local and state advocacy, and collaborating with other racial, social, economic and criminal justice movements and initiatives. Currently, the Initiative's work includes reforming detention conditions for transgender people in correctional facilities and in immigration detention. Click here to learn more about REJI.
Trans Legal Services Network (TLSN)
NCTE helps ensure every transgender person can navigate the complicated name and gender change process and confidently address other legal issues they may face. NCTE created the Trans Legal Services Network to increase support for organizations across the country who are serving or aiming to serve the legal needs of our communities. Comprised of over 50 organizations, the Network shares advice, provides technical support and legal resources to support their work and expand their services. Click here to learn more about TLSN.