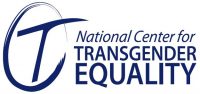 Washington, DC—Breaking faith with top generals and admirals, President Trump's White House is expected to issue guidance to the Department of Defense which would effectively purge anyone found to be transgender from the armed services. This policy would purge thousands of currently serving transgender troops over the coming months and years by denying them reenlistment; and would make permanent a ban on recruiting transgender troops that was set to expire later this year.
The following can be attributed to NCTE Executive Director Mara Keisling:
"President Trump has now turned a Twitter tirade into a massive purge of trained and qualified service members. More than 15,000 transgender service members have already demonstrated that they can do the job. But if not stopped, the President will end their careers serving the country they love because of who they are. Moreover, the decision to enact this purge slowly, by refusing reenlistment, only confirms that it has no basis in military readiness. If service members are meeting and exceeding their challenges, and allowed to complete their current terms of service, why deny reenlistment?

It's no wonder that Senators and Representatives from both parties have joined former military leaders and the majority of Americans in supporting transgender troops. We urge Congress to take immediate action to stop this reckless and unconstitutional purge."
About The National Center for Transgender Equality
The National Center for Transgender Equality is the nation's leading social justice advocacy organization winning life-saving change for transgender people.
NCTE was founded in 2003 by transgender activists who recognized the urgent need for policy change to advance transgender equality. With a committed board of directors, a volunteer staff of one, and donated office space, we set out to accomplish what no one had yet done: provide a powerful transgender advocacy presence in Washington, D.C.
Today, NCTE has grown to a staff of 17 and works at the local, state, and federal level to change laws, policies and society. Download NCTE's brochure here.