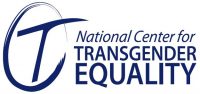 Washington, D.C.—Today, the Department of Education announced it would withdraw or water down critical guidance on schools' and universities' obligations under federal law to address incidents of sexual assault. NCTE Executive Director Mara Keisling stated:
"This is another cruel, heartless move from the Discrimination Administration. President Trump and Secretary DeVos are inviting schools to return to the days when survivors were shamed, blamed, ignored, and abandoned. Make no mistake: Title IX is working, and the only reason for this move is to legitimize discrimination and promote dangerous myths about rape. The stakes here are dire for transgender students, as 47% of transgender people are survivors of sexual assault. We urge schools to listen to survivors and follow the well-settled principles of Title IX law, no matter what the Trump administration says.

"The Department of Education has already requested public comment on this issue and is already receiving a deluge of public support for Title IX. We are confident that more public input will only show the importance and necessity of listening to survivors and following Title IX. And if this administration adopts a harmful policy inconsistent with the law, we will look to Congress and the courts to hold them accountable."
Guidance issued by the Department in 2011 and 2014 provided practical advice to schools based on well-established law and longstanding Department policies. The Title IX law reflected in this guidance provides for fair processes to implement schools' legal responsibility to prevent and respond to sexual violence other forms of gender-based harassment and discrimination. The 2014 guidance also recognizes that Title IX prohibits discrimination on the basis of gender identity, consistent with federal appeals court rulings.
The Department invited public comments in July on whether to revisit various regulations and guidance documents. Today's announcement comes midway through that public comment period, which has already drawn a landslide of comments urging the Department to protect survivors by leaving established guidance in place.
About the The National Center for Transgender Equality:
The National Center for Transgender Equality is the nation's leading social justice advocacy organization winning life-saving change for transgender people.