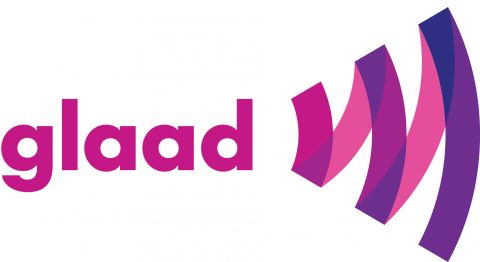 New York, NY – GLAAD, the world's largest LGBTQ media advocacy organization, today released its second annual Spanish-language media report Still Invisible. Still Invisible analyzes the LGBTQ characters in primetime scripted television airing in the United States between July 1, 2016 and June 30, 2017.
The report found that of the 698 characters in primetime (7pm to 11pm), just 19 (3%) were LGBTQ. Of the characters that were LGBTQ, six (30%) died and six did not have motivations of their own and only served to further other characters storylines. This feeds into the common 'Bury Your Gays' trope affecting LGBTQ characters, particularly LGBTQ women. Content creators seem unable to imagine a way for LGBTQ characters to have successful relationships, families, and success professionally the way that heterosexual and cisgender characters do in the same programs.
"As the Trump administration continues its attack on marginalized groups, it's more important than ever that television share the stories of those groups onscreen," said Sarah Kate Ellis, GLAAD President and CEO. "Still Invisible shows a severe lack of LGBTQ representation in Spanish-language programming – something sorely needed in a time when the country's Spanish-speaking and immigrant populations are more at risk than ever."
Still Invisible also found a severe lack of diversity among the LGBTQ characters. Of the 19, 13 were gay men, three were lesbians, two were bisexual women, and one was a transgender woman. No series offered any trans or bisexual men.
To accompany the report, GLAAD also launched the #PantallaInclusiva/ #InclusiveScreens campaign, which calls for more inclusive, non-stereotypical representation across multiple identities on all media, especially Spanish-language media. The campaign features a video from actor and activist Sara Ramirez, speaking about how seeing LGBTQ-inclusive stories in the media, especially Spanish Language media, would've meant the world to her as a child. The campaign also includes artwork from 10 Latinx LGBTQ artists to illustrate messages related to the report, video from two Latinx GLAAD Campus Ambassadors, a video about Afro-Latinx inclusion, a petition and a bilingual multi-media digital journalism essay contest in partnership with the National Association of Hispanic Journalists (NAHJ).
"Like a lot of Latinx people, I love Spanish-language media. I love the voices, the points of view, the way it makes me feel connected to my native Uruguay," noted GLAAD's Director of Spanish and Latinx Media Representation, Monica Trasandes. "But, like a lot of Latinx people, I'm tired of being invisible. I want to sit down, like I did as a kid and watch TV with my family and not roll my eyes or walk away annoyed at seeing yet another stereotypical portrayal."
Additional findings include:
Networks, industry press, and actors were inconsistent when they described their characters' orientations or did not address them at all. People used outdated terminology such as "sexual preference" to describe characters' orientations if they mentioned it at all.
Disproportionately, writers used bisexuality as a tool with which to ramp up the sexual content on screen rather than portraying bisexuality as a legitimate orientation.
Of the 19 LGBTQ characters, only two of them had a fully realized romantic relationship in the same way that the majority of the heterosexual and cisgender characters did.
Lack of representation of Afro-Latinx and indigenous Latinx people, as well as differently abled people, continued to be a problem.
Still Invisible comes on the heels of GLAAD English-language television report Where We Are on TV, which found that despite an increase in the number of LGBTQ characters, nuanced and complex stories were still lacking.