Washington, DC –  The New York Times reported on an effort by the Trump Administration to undermine protections against discrimination contained in Title IX of the Education Amendments of 1972 by "narrowly defining gender as a biological, immutable condition determined by genitalia at birth." This thinly veiled attack on transgender people amounts to an illicit attempt to rewrite the law and, in so doing, give license to discrimination and abuse in all aspects of transgender people's lives.
Diana Flynn, Lambda Legal Litigation Director, issued the following statement.
"Yesterday, transgender Americans received confirmation of what we had long suspected – namely, the Trump-Pence administration was literally trying to write them out of the law by defining them out of existence. This effort, spearheaded by anti-LGBTQ extremists in the U.S. Department of Health and Human Services (HHS), not only willfully ignores the long line of federal cases protecting transgender people but also inexplicably disregards the vast consensus of medical authority."
Yesterday's New York Times story was based on a draft memo that the newspaper reported has been circling since last spring. According to the story, in its memo, HHS proposed that for purposes of Title IX, "Sex means a person's status as male or female based on immutable biological traits identifiable by or before birth. The sex listed on a person's birth certificate, as originally issued, shall constitute definitive proof of a person's sex unless rebutted by reliable genetic evidence."
"If the New York Times story is accurate, the sheer breadth of what HHS is proposing is jaw-dropping. HHS would be calling on the federal agencies that enforce parts of Title IX – including the Departments of Labor, Justice and Education in addition to HHS – to accept its completely arbitrary definition of what constitutes a person's "sex" for purposes of applying federal antidiscrimination law in aspects of life ranging from education to employment to health care.  This is clearly another ideologically-driven attempt by the Trump administration to marginalize transgender people and force them into the shadows. They have neither law nor fact on their side, and we will not accept this shameless attempt on the part of our government to erase the very existence of transgender members of our community."
"Let us be clear:  For years, courts across the country have recognized that discriminating against someone because they are transgender is a form of sex discrimination, full stop. If this administration wants to try and turn back the clock by moving ahead with its own legally frivolous and scientifically unsupportable definition of sex, we will be there to meet that challenge."
About Lambda Legal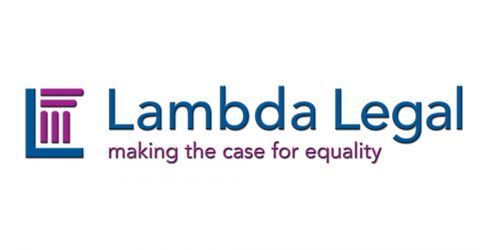 Lambda Legal is a national organization committed to achieving full recognition of the civil rights of lesbians, gay men, bisexuals, transgender people and those with HIV through impact litigation, education and public policy work.