Rent
From Susan's Place Transgender Resources
Rent
Directed by
Chris Columbus
Produced by
Michael Barnathan
Chris Columbus
Robert De Niro
Written by
Jonathan Larson (play)
Stephen Chbosky
Starring
Rosario Dawson
Taye Diggs
Wilson Jermaine Heredia
Jesse L. Martin
Idina Menzel
Adam Pascal
Anthony Rapp
Tracie Thoms
Music by
Jonathan Larson
Cinematography
Stephen Goldblatt
Editing by
Richard Pearson
Distributed by
Columbia Pictures

Release date(s)

November 23, 2005
Running time
135 Minutes
Language
English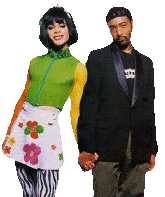 Rent is the film adaptation of the award-winning Broadway musical of the same name, released November 23, 2005. Production began March 15, 2005. The film's limited release date in New York City, Los Angeles, and Toronto on November 11 2005 was cancelled, and the official premiere was at New York's Ziegfeld Theatre on November 17, 2005.
Many exterior shots were filmed in New York City; the interior and remaining exterior shots were filmed in Oakland. In order to create a set of squatters living in an abandoned building, the producers found a squat in West Oakland, evicted real squatters, and destroyed their home. They then hired a crew to build a fake squat where the real one had once been.
Until 2001, Spike Lee was to direct the film for Miramax. However, budget constraints led the film to be shelved. In October 2004, Revolution Studios picked up the film, with Chris Columbus as the director and Columbia Pictures as the distributor.
The first trailer for the film featuring the song "Seasons of Love" surfaced on various Rent fan sites in early June 2005. The trailer was said to be shown before the films Star Wars Episode III: Revenge of the Sith and Crash in select cities beginning June 3 2005. MovieMusicals.net reported that the trailer would officially be released June 7 2005, exclusively on America Online; the movie's official blog announced it would also air during the June 7 episode of Access Hollywood.
A second trailer was released on August 25 2005, which featured some dialog from the film as well as music from the second part of the finale ("Finale B"). A third trailer aired during the September 2005 season premiere of Nip/Tuck, which contained new footage set again to "Seasons of Love."
In the film as in the musical, the story takes place over one year. The film, however, differs in that it provides the precise beginning and ending dates of the storyline: between December 24, 1989 and that same date in 1990.

Rated: PG-13
Rating Reason: for mature thematic material involving drugs and sexuality, and for some strong language.
Editors Note:I highly recommend seeing this movie - Susan Larson






Plot outline
Based on Puccini's La Boheme it cover a year in the life of a group of bohemian artists and their friends as they work, play, and love in New York's East Village. The film follows a documentary film maker named Mark and his HIV positive room mate Roger. You also meet Mark's former lover Maureen, her new girl friend a public interest lawyer named Joanne, Their neighbor HIV positive drug addict and exotic dancer Mimi, computer genius Tom Collins also HIV positive; a HIV+ street musician who's also transgender Angel, and last but not least and Benjamin Coffin III a former bohemian who has married into money and has since become the friends landlord and thus is the opposite of everything they stand for. This film shows the joy and tears, the laughter and sorrows of the friends during the 525,600 minutes that make up a year.
Cast
---
---
Tidbits
Director Chris Columbus considered casting "Rent" (1996) Broadway replacement cast member Frenchie Davis as Joanne Jefferson, but decided upon Tracie Thoms for the role.
Taye Diggs (Benny), Wilson Jermaine Heredia (Angel), Jesse L. Martin (Collins), Idina Menzel (Maureen), Adam Pascal (Roger), and Anthony Rapp (Mark) are all from the Original Broadway Cast of RENT in 1996 and are playing their original roles.
Idina Menzel sang "Over The Moon" live, rather than lip-syncing it.
The metal arch sculpture on Maureen's performance space during "Over the Moon" is a homage to the Broadway show. On the stage of the show, a similar metal sculpture is used throughout different scenes as a Christmas tree, a church steeple, and other various scenery pieces.
The song that Mark mentions in "La Vie Boheme", "Musetta's Waltz", is from "La Boheme", an opera that inspired Rent.
Soundtrack
The soundtrack, containing 28 tracks, was released September 27, 2005. The first single, "Seasons of Love," was released exclusively on the iTunes Music Store on August 2, 2005; a music video was released on Apple's QuickTime website the same day.
Track listing
Disc 1

Seasons Of Love
Rent
You'll See
One Song Glory
Light My Candle
Today 4 U
Tango: Maureen
Life Support
Out Tonight
Another Day
Will I
Santa Fe
I'll Cover You
Over The Moon

Disc 2

La Vie Boheme A*
I Should Tell You
La Vie Boheme B*
Season of Love B
Take Me Or Leave Me
Without You
I'll Cover You Reprise
Halloween
Goodbye Love
What You Own
Finale A
Your Eyes
Finale B
Love Heals
Sound Track Tidbits
Over the Moon was reportedly sung live, and not lip-synched, on film by Idina Menzel [Maureen]. The song Halloween has been cut from the film. Tthe second half of the What you own has been cut, just after the line 'I can't believe this is goodbye'. Love Heals was planned to be the closing credits song . On Billboard's Hot 100 Singles chart for the week ending August 20, 2005, Seasons of Love debuted at #68. La Vie Boheme A and La Vie Boheme B are joined together on the highlights album.
Notes on the bonus track Love Heals (taken from the CD case booklet of "RENT: The Original Motion Picture Soundtrack"):
Jonathan Larson wrote LOVE HEALS while working on RENT, to help in the efforts of Love Heals - the Alison Gertz Foundation for AIDS education. Alison was one of the first heterosexual women to contract AIDS from a "one night stand." He wanted to help her and the organization in the best way he could: with music. Although not written for RENT, we have included this bonus track as a tribute to Jonathan and to help further the cause of AIDS education.
External Links
Discuss
---
---
*Some information provided in whole or in part by http://www.imdb.com/